The Content Of The Article: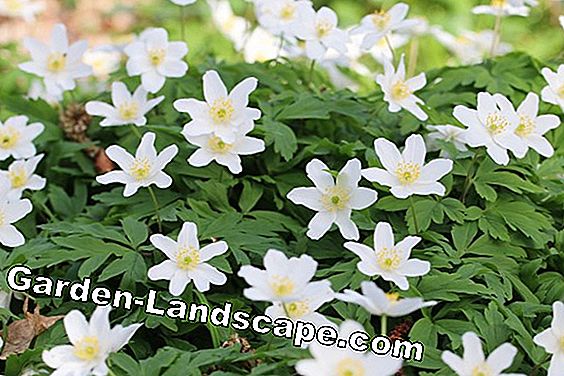 There is no need to cut the white anemone, as the aerial part of the plant withers after flowering in spring. Thus, only the rootstock remains in the soil for the remainder of the year. If the plant parts have died, they are simply removed and placed on the compost.
overwinter
Anemone is a perennial with a rhizome and in older plants long rhizomes. These remain over the winter in the earth at the site. This ensures that they drive out early in the spring.
Care mistakes, diseases or pests
Care mistakes or diseases are not known in the white anemone, but there are two pests that you can add. Snails do not mind the toxicity of the plant and therefore like to infest them. Anyone who finds eroded leaves on his anemone can assume that this is a snail attack. Proceed as follows:

Collect snails
Use biological snail grain that can not be dangerous to other animals such as hedgehogs
The anemone beaker can also attack the plant:

lives as a parasite on the windflower
this is a fungus that feeds on the roots of the plant
recognizable by the filamentous cells that reach far into the ground
This can be done with fungicides from the trade
Conclusion
The anemone is a plant that provides the hobby gardener at the ideal location early in the year beautiful white flowers. If it has been set up in the garden and combined with later flowering plants, the garden friend will find a colorful garden from early spring. Since the white anemone dies aboveground after flowering, it is also suitable as a splash of color under a winternackten wood, which forms after the flowering of the wind-erupting only his green leaves. Thus, over many years in early spring, a blooming and green carpet can emerge under winternackten groves.
Video Board: Planting Anemone Bulbs.