The Content Of The Article: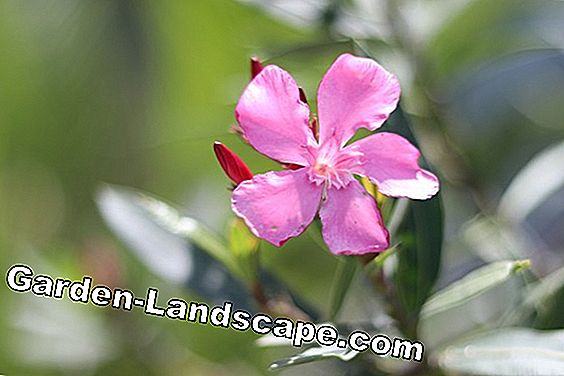 You can choose from many early bloomers, summer flowers, the classic balcony flowers, aromatic herbs, fruits and vegetables and of course the ever-popular exotics.

early bloomers
After a long, dark winter, many balcony gardeners long to be surrounded by flowers, colors and fragrances. There is nothing better than planting pots and bowls with colorful early flowering plants. The choice is large: crocuses, daffodils, hyacinths and tulips attract with a variety of sizes, shapes and colors. But also the spring messengers, who like to grow under bushes and trees in our nature, can be cultivated on sunny balconies. On the one hand, the spring sunshine usually does not seem too intense yet, on the other hand there are window sills, wall recesses or roof projections on almost every balcony, which at times donate a little shade or partial shade. These conditions are usually sufficient for shade-tolerant species such as anemones, snowdrops, winterlings or primroses.

Summer flowers, balcony flowers
For a sun-drenched balcony almost all summer flowers that grow in our gardens are well suited. If you have limited space, you can decorate your balcony with low-maintenance species such as upholstery, pansies, daisies or rock garden plants. The well-tried balcony flowers (geraniums and petunias) require little space.
Owners of larger balconies, however, have a free hand. They can also beautify their refuge with more compact species such as daisies, cosmees and rose bushes. A climbing plant often found on spacious balconies is the black-eyed Susanne. Others are:

Geranium, Pelargonium zonal (upright)
Zinnia, Zinnia elegans (upright)
Midday Gold, Gazania Hybrid (upright)
Vanilla flower, Heliotropium arborescens (upright)
Surfinia, Petunia Surfinia (hanging)
Goldfiber, Bidens (hanging)
Million Bells, Calibracho Hybrid Million Bells (Hanging)
Hanging geranium, Pelargonium peltatum (hanging)
Temari Verbena, Verbena Temari (hanging)
Flower tube, canna indica hybrid (tub plant)
Roseneibisch, Hibiscus rosa - sinensis (container plant)
Oleander, Nerium oleander (container plant)
Schönmalve, Abutilon (container plant) Lantana camara (container plant)
herbs
A sunny balcony is the ideal location for all spice herbs. Not only parsley, dill and chives feel good here; rather, under these protected conditions, Mediterranean herbs such as rosemary, basil and oregano can also be cultivated. Many spice herbs form beautiful, delicate flowers and exude their own scents in the warm sunshine.
If you put herbs on your balcony, you not only always have fresh, healthy greenery for the kitchen at your fingertips, but you can also feel at home on the Mediterranean for a short time, thanks to the southern flavors that surround it. Maybe there is room for a laurel tree?

fruit and vegetables
If you like even more culinary, you can plant your favorite vegetables right away. Tomatoes, cucumbers, aubergines and zucchini are all sun-hungry journeymen. Of these vegetables, there are now many small-fruited varieties that are ideal for cultivation on the balcony and promise good care not inconsiderable crops. The sheltered conditions of a sunny balcony allow the plants to grow quickly and mature well.
Even delicious, fresh fruit from our own harvest is the balcony gardener possible. Very good strawberries are suitable, the creeping varieties - led by a support bar - save space to save a sweet treat. If you like it more varied, try your luck with Physalis (Cape Gooseberry, Andean Berry) or Pepino (Pear Melon). Both types of fruit have become increasingly popular in recent years and can be cultivated successfully on sunny balconies.
A little more space requires pillared fruit. This variant of small fruit trees has been offering a rich selection for several years. At the disposal of the balcony gardener are, among others, different varieties of apples, pears, cherries, plums and apricots.

exotics
Depending on the size of the balcony, many exotic plants can be kept well in sunny locations. Starting with dwarf cacti and small succulents, the palette ranges from Canna (flower tube) to citrus trees and palms. However, important is the timely granting of the winter quarters.

Brief overview of suitable balcony flowers for sunny locations
For smaller balconies: all early bloomers, low summer flower species (upholstery, daisies, pansies) classic balcony flowers, spice herbs
Larger balconies: in addition many higher summer flowers (daisies, cosmeums, roses), fruits and vegetables
Large balconies: in addition all large species (climbing plants, column fruit)
Video Board: TOP 10 BALCONY PLANTS TO BEAUTIFY YOUR HOME.