The Content Of The Article:
Here we introduce you to an extraordinary variety of orchids and show you how to perfectly present them.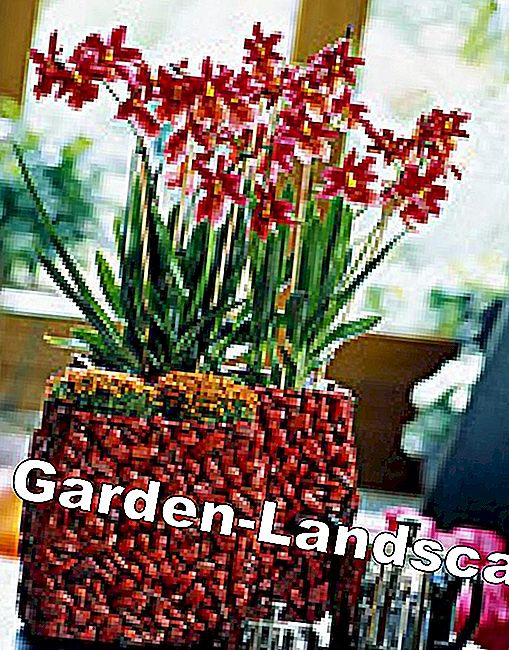 Grandiose color play of the Burrageara 'Nelly Isler'
Tone-in-tone is the motto, with which the glamorous orchids are spirited in scene. The red wicker baskets are lined with foil and are filled with expanded clay until the two pots of the Burrageara 'Nelly Isler' and the orange coral moss sitting at the right height. 'Nelly Isler' is easy to maintain: it thrives in the heated living room as well as in the cool bedroom. Ideal are east and west windows. With good care, it blooms in spring and autumn for one to two months.
Video Board: How to care for Burrageara (Oncidopsis) Nelly Isler orchid - watering, fertilizing, reblooming.