The Content Of The Article: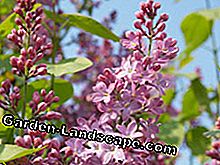 If you have children, you should also have kid-friendly plants in the garden. What to look for in the plants, you can find out here.
The garden is the kingdom of children
If you have children, you probably do not have an ornamental garden at home. Of course, the garden is the realm of kids. Here they can romp and play. The bigger the garden, the better. But you as a hobby gardener do not have to do without the design of the garden. But it should be the selection of the right plants in the foreground.
Do not plant poisonous bushes and trees
Clearly, poisonous plants such as bushes and trees in a garden with children have no business. Berries such as elder or firethorn may look pretty, but the berries are poisonous. Here are great alternatives such as cornel or even the chokeberry.
Plant plants without thorns or sting
But what do children in a garden like to do? Right, they like to go on a discovery tour and play hide-and-seek. No bush or hedge is spared here. If the plants have no thorns or spines. Otherwise, the whole thing is no longer fun. Therefore, you should refrain from shrubs such as ornamental quince or barberry and prefer to reach hornbeam or summer lilac. Risk of injury banned!
Video Board: 10 Cute Animals That Can Actually Kill You.