The Content Of The Article:
Technological progress is also making lawn care easier and more comfortable. Here we present to you from the small battery device to the big gasoline engine seven current lawnmowers, which have a lot to offer technically and visually.
Wolf Garten 40 Hybrid Accu Mower, recommended retail price (RRP): 899 Euro
Wolf Garten 40 Hybrid Accu Mower
This lawn mower works with the Lithium ion battery and with conventional alternating current operate from the socket. So if the battery runs dry in the last few square meters, all you have to do is plug in the power cord and you can finish your job. The battery is recharged with the external charger within 1.5 hours. The mower has 40 centimeters cutting width and can be switched by switch from catch to mulching. The motor achieves an output of 1100 watts in mains operation. The cutting height can be adjusted centrally in five stages between two and eight centimeters, the collecting bag has a capacity of 55 liters.
Bosch Rotak 43 LI, RRP (including replacement battery): 599 euros
Bosch Rotak 43 LI
The Bosch Rotak series was already the first lawnmower series last year 36 volt lithium ion battery offered. With the enclosed second battery, this mower reaches one high area performance, the power storage is recharged within an hour. The Rotak mowers are up to 40 percent lighter as comparable models, since they get along with relatively small engines due to a special gear ratio. The top model has 43 cm cutting width and carries on both sides of the mower housing a so-called Grass combs. It introduces the blades of grass into the mower deck and therefore allows a precise cut along walls and steps.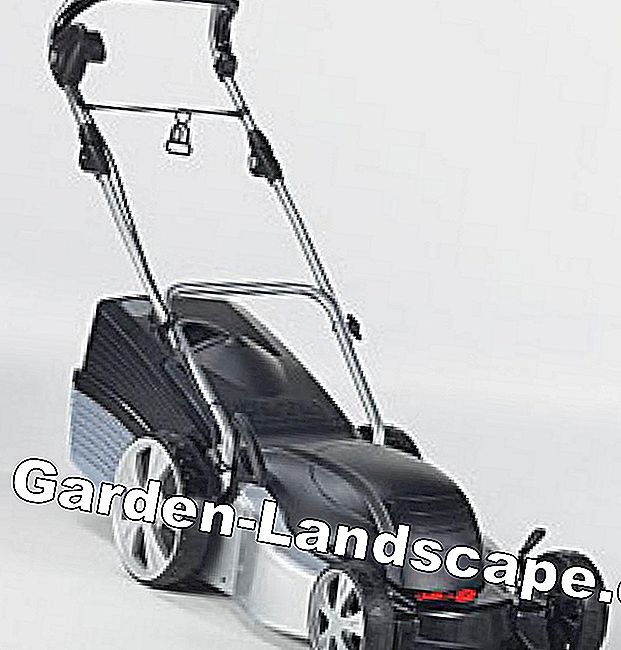 Al-Ko Silver 470E Bio-Kombi, RRP: 299 Euro
Al-Ko Silver 470E Organic Combi
The eye-catching black / silver designed Al-Ko Silver 470E was released in 2007 with the design award Awarded "Red Dot Award". The large electric mower has a steel case with 46 centimeters cutting width and a 1600 watt motor. The extra-large, ball-bearing wheels are smooth and gentle on the lawn. You can over one central height adjustment be set in seven stages to a mowing height between 30 and 80 millimeters. The plastic catcher with level indicator has a capacity of 65 liters. With the enclosed mulching The grass catcher can also be used as a mulching mower.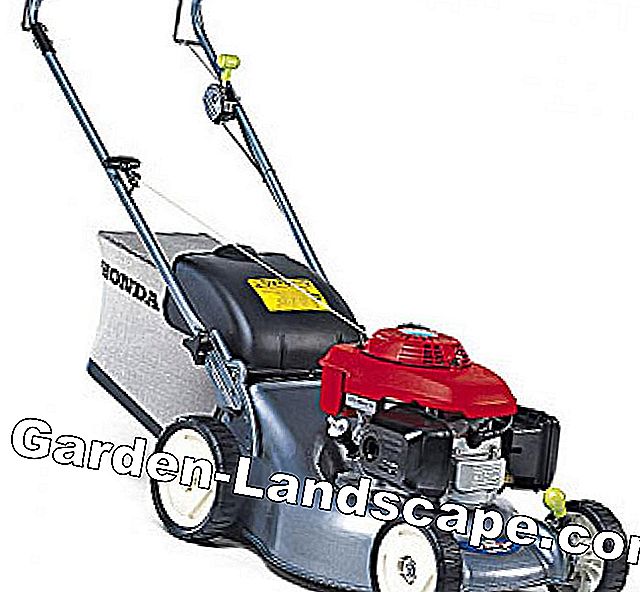 Honda IZY 415C PD, RRP: 439 euros
Honda IZY 415C PD
This new compact petrol mower with a cutting width of 41 centimeters was on as possible easy handling trimmed. So he owns one automatic cold start system (Auto-choke) and an easy-to-start, powerful Four stroke engine with 3.5 hp. There is also no throttle - you just need to pull the recoil starter and can mow directly. As with all modern equipment is located on the handlebar for safety reasons, a motor stop lever. The housing is made of sheet steel, the 50-liter bag of plastic fabric. About two levers can be the cutting height six steps between 19 and 73 millimeters.
Viking MB 545 T, RRP: 799 Euro
Viking MB 545T
The current series of 5 Viking is with a special Wind wing knife fitted. It creates a strong stream of air that lifts the blades of grass. Result: a clean grass clippings and good fishing characteristics. The four-stroke engine from Briggs & Stratton makes 5.5 hp and is with a Easy Start System fitted. The cutting width of all model variants is 43 centimeters, which allows seven-level central height adjustment cutting heights between 25 and 80 millimeters. The model 545 T is equipped with a single-stage wheel drive. In addition, there are models with variable drive, electric start and blade coupling. In addition, a mulching kit can be retrofitted for all devices.
Brill Steelline 46 XLR OHC, RRP: 499 Euro
Brill Steelline 46 XLR OHC
This new gas mower is particularly suitable for slopes and difficult terrain, because the one-step rear-wheel drive pushes the device forward at 3.5 kilometers per hour. Big wheels distribute the 33 kg weight of the mower soil friendly on the grass. The model is equipped with a four-stroke honda engine with 4.5 hp and overhead camshaft, the cutting width is 46 cm. The cutting height can be adjusted centrally in seven stages between 25 and 75 millimeters, the catch bag holds 55 liters.
Sabo 54-Vario E, RRP: 1.589 Euro
Sabo 54-Vario E
This gas mower with aluminum casing Thanks to a cutting width of 54 centimeters, it also manages large surfaces and leaves nothing to be desired in terms of features: the switchable one rear-wheel drive is adjustable to between 2.7 and 5 kilometers per hour, and the Briggs & Stratton 5.5-horsepower four-stroke petrol engine has one Electric starter. The cutting height can be adjusted via a lever centrally in six stages between 2.1 and 10.4 centimeters. The collecting bag holds 75 liters, a mulching kit is available at extra cost.
Video Board: Most EXTREME Industrial Machines Ever!.