The Content Of The Article: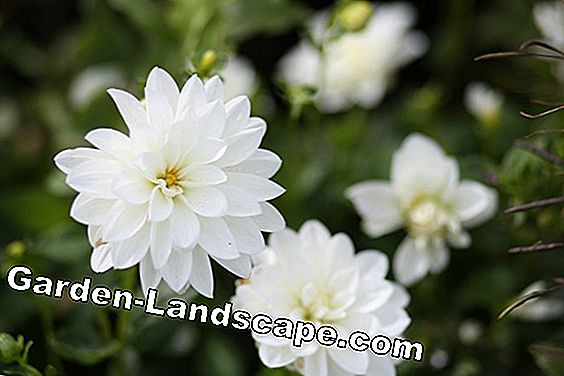 From a distance, the following varieties of dahlia actually look like orchids are in the yard. In fact, it is filled or unfilled flowering breeds with a historical background.
giraffe
Their orange and yellow transversely striped flowers gave their variety name to this dahlia in 1940.

Flower size: 7 cm
Growth height: 80 cm
Marie Schnugg
Her simple star-shaped blossoms, gathering in rich red around a yellow center, have just sprung from a painter's easel. In fact, the Dahlia comes from the hand of American breeders from 1971.

Flower size: 10 cm
Growth height: 120 cm
Decorative dahlia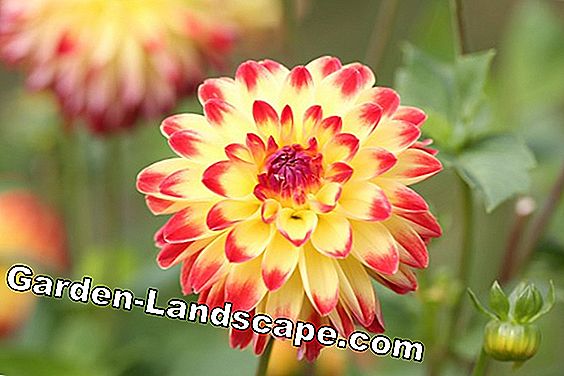 In this class, savvy breeders summarize their most beautiful dahlias. Here interested hobby gardeners meet lush filled giant blossoms and world-famous variety names.
Bishop of Llandaff
One of the world's most famous dahlias dates from 1928 and captivates with a bright red flower color over dark red foliage.

Flower size: 7 cm
Growth height: 110 cm
Tartan
The contrast of dark purple flowers and white lace has attracted everyone's attention since 1950. A true masterpiece from the hands of the Americans Johnston and Heath.

Flower size: 20 cm
Growth height: 130 cm
Holland Festival
Here the flower keeps what the name promises. It unfolds before your eyes a festival of colors in orange and white. One of the most beautiful giant flowers that has been attracting gardeners since 1960.

Flower size: 28 cm
Growth height: 100 cm
Olympic Fire
Raised for the Olympic Games in 1936, this historic Dahlienorte leaves the collector's heart beat faster today.

Flower size: 8 cm
Growth height: 100 cm
Conclusion
Anyone who browses through this list of old and historical varieties of dahlia will fall prey to the great passion for collecting. Within the multi-faceted classes, dahlias steeped in history, whose magic continues to this day. Magnificent specimens mark historical events with their date of publication, bow to great personalities or simply convey the joy of the beauty of colorful flower abundance. A truly royal legacy from the gardens of the Aztecs.
Video Board: Medicinal Plants.