The Content Of The Article:
The letter "F" of our glossary refers to the fat hen as keyword.
The fat hen? The fat hen is often planted as a groundcover, as far as clear. But a glossary is there to work out the typical and amazing thing about a keyword. And the typical thing about the stonecrop is not necessarily the fact that it can cover the ground.
Much more significant for them is that the fat hen is a succulent. Succulents are plants that can store moisture in their leaves, such a plant architecture initially produces very special growth forms, which are very popular with gardeners and horticulturists. Succulents can form small, but flower-like, but strictly geometrically shaped upholstery, but also mighty and tree-thick pillars, from which a single delicate flower springs.
And of course, water storage has its advantages: Succulents are the plants for people to do other things than circumnavigate their plants every day with the watering can. Cacti are z. For example, succulents can give an office room a touch of life even if someone only reaches for a watering can in this office every few months. The Amarillysgewächsen include several succulents that develop in spite of all water storage ability even large leaves and magnificent, multi-part flowers. And many succulents for the garden then also like to shade the shadow areas, where otherwise hardly anything grows, thank you, says the gardener.
Under "F" you will also find the Ficus (often also as a succulent), fan maple and poppy, but also the prefabricated house forum and an explanation of what F1 hybrids are. And if you do not find what you are looking for, we will gladly accept your suggestion (just send an E-Mail to Garden-Landscape.com).
Foxglove, Digitalis purpurea - care of the poisonous plant
The biennial garden flowers are ideal for rockeries and wildflower meadows. But hillside and hillside beds adorn the upright growing thimble stylish. The care conditions are simple, Digitalis purpurea can be cultivated in the garden without much time. Nevertheless, caution is required when dealing with the particular plant.

Torch lilies, Kniphofia - plants and care tips
The decorative pistils of plants also known as rocket flower externally resemble a torch. In combination with tall grasses or foliage perennials but also as a companion plant to mullein, inca or palm lily, torch lilies are particularly decorative. When planting a good drainage is particularly important. When caring too much wetness can be problematic.

Acer palmatum - varieties, care and cutting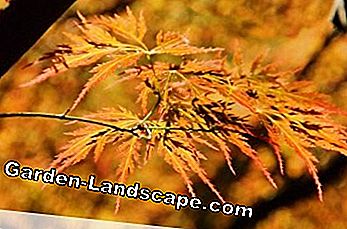 This horticultural treasure is undoubtedly from a special jewelry box from Mother Nature, because an Acer palmatum is of breathtaking beauty. In multi-faceted breeds, the spectacular attributes can be found in variations, such as feathery foliage and magnificent autumn colors. You can discover the most beautiful varieties here, including a well-founded guide to care and cutting.

Funkien, Hosta - care and propagation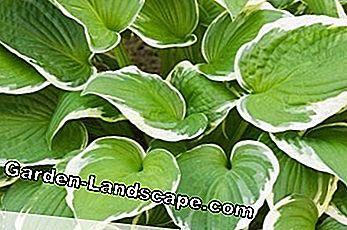 Her picturesque beauty takes the viewer's breath away. Nobody can escape the magic of a Hosta leaf ornamental plant. Perfectly attuned to shady to partially shaded areas of the garden, the presence of the funchies is hardly to be surpassed. How care and propagation work best, you will no longer be hidden here.

Rock-weed, Aurinia saxatilis - care & cutting
The rock-weed is relatively undemanding and thrives on barren soil. If the conditions of the site and the care are right, the plant will bloom abundantly and beautify every garden area in the spring with a bright yellow floral splendor. Important are sufficient sunshine duration and a permeable soil, whereby the nutrient requirement of the Aurinia saxatilis is small.

Felbrich, Gilbweiderich, Goldfelberich - Care
Radiant, yellow flowers characterize the Goldfelberich, which is also known under the name Gilbweiderich from. Originally based in Turkey, it is also becoming increasingly popular in the local gardens. Since the plant is very vigorous, it needs the right care so that it does not displace the other garden plants.
Video Board: THE BIG FAT HEN part 1 of 2.