The Content Of The Article:
Fruit from the own garden. More organic is not possible. More and more food scandals make sure that you do not know what to eat. The fruit from the home garden can be consumed with pleasure, provided you have not used a chemical club.
Now that's the fruit thing. Much matures at the same time and then has to be harvested and processed together. Many a person or some is overstrained. Getting the right harvest time is not always easy. There are big differences. Stock fruit is, for example, already taken weeks before maturity. If you want to make jam, the fruit should be as ripe as possible. As one should know.
We have gathered here what to know about fruit harvesting, proper storage and other processing, mainly about preservation. Find out which types of fruit are suitable for what and when they are being harvested, what to look out for when harvesting and what mistakes can occur. Actually, almost everything is pretty simple, but there are tricks, how to make the work easier, and how uncertainties can be eliminated. You do not have to have a green thumb to grow fruit in the garden, just enjoy gardening. Especially in the preservation of fruit there are various possibilities. Drying can be done, for example, in different ways. You do not necessarily have to use a drying machine, although it makes work easier and faster.
Look at what we have collected for you! Have lots of fun with it!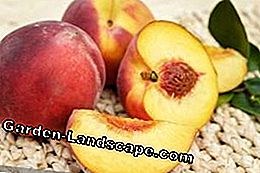 Peaches skin, peel, core - that's how it works!
Sticky fingers, mushy flesh and lots of frustration must be some of the fruit lovers in purchasing, as he desperately tries to prepare his favorite fruit ready for consumption: peaches are difficult to work! But are there any easy ways to skin and gut your favorite fruit?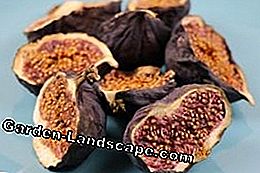 Fruit drying in the oven or microwave? That's how it's done
Dried fruits are not only incredibly tasty, but also healthy and very long-lasting. Of course, this is especially true if they come from their own garden. But how do you dry fruit if you do not have a dehydrator but would like to use the oven or the microwave? Everything you need to know is right here.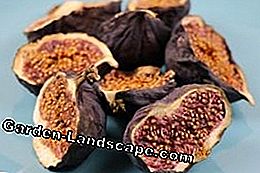 Dry figs - that's how you dehydrate with sun, oven and microwave
Drying figs makes them, on the one hand, durable and, on the other, delicious, natural sweetness. In addition, drying with sun, oven or microwave is quite easy, but requires a lot of patience - and the right approach. We reveal what to look for and how it works.
Fruits and fruits dehydrate in the oven
The drying of fruit and fruits is also known as dorren and has been known in this form for centuries. It is one of the oldest preservation methods for food. Find out how it works here.
Video Board: Apple Harvesting by Monster Machine and Packing Machine | Noal Farm Modern Agriculture 2018.