The Content Of The Article:
Creating the garden pond requires careful planning at first, because location, events and many other factors will later affect the pond. By creating (building) and designing the pond, the following articles lead in detail and well explanatory.
Anyone who has opted for a prefabricated pond is given the form. One has free hand with the planning and with the execution, if one would like to interpret the garden pond with pond foil. For a large garden pond you can also plan a bridge, for example. Even a small stream can be created to the pond with. This makes the garden a romantic place, and in addition, the splashing of the water is relaxing. One should consider, if one creates the garden pond under a tree, one gets at the latest in the autumn much work. Therefore prefer to look for a corner in the garden, where the garden pond is not surrounded by trees.
One-off and running costs for the Koi pond
A Koi pond is not for savers, but a relatively expensive hobby. It is extremely difficult to calculate costs, because so many different factors are important. It is cheaper, if much or even everything can be built on your own. External service, even from the expert, is really expensive.
Plants in miniature pond - 10 ideas for planting
The mini pond is ideal for all nature lovers who want water, but do not have a garden or lack space for a pond or a formal pool. The mini pond is suitable for larger vessels, which should be light if possible so that they can be moved if necessary. Depending on which plants you would like to use, the container must have a certain depth and / or several plant levels. The smaller the vessel, the less plants may be used. Often only one is enough, so the effect is best, for example in water lilies. Some plants are good for miniature oak, but multiply quickly. They must then be thinned out again and again so that they do not overgrow the entire area.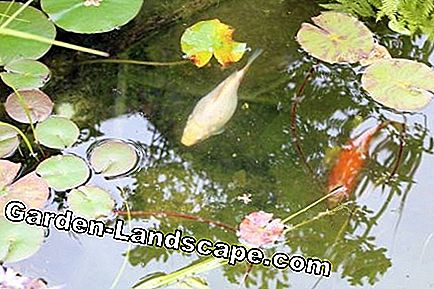 Instructions: so you lay pond liner wrinkle-free
A pond in the garden is simply the highlight for many garden owners. There are quite different ways to create a pond. The most popular is the version with pond liner. There are different aspects. Pond foil is not the same as pond liner.
Put it in a zinc pan
Especially if someone has little space or time, a mini pond in the zinc pan is suitable. The effort in creating and maintaining is limited. This is then still created quickly, which in turn speaks for a pond in the zinc pan.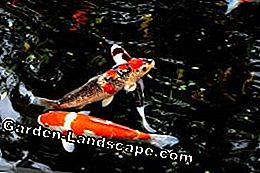 Creating a Koi pond: Requirements for size and filter system + costs
Kois are not only very noble, but also very demanding fish. Because the animals have certain prerequisites for their habitat, which must be taken into account when planting the koi pond.
Rebuild garden pond to the swimming pond
Stone foil is mainly used for the edge design of foil ponds. It creates a natural transition from the pond to the garden. However, it is also well suited for streams or waterfalls. Stone foil is simply a foil that has been covered with small stones, mostly gravel. Purchased stone foil is robust and durable according to manufacturers. The stones are attached so that they do not fall off even during prolonged periods of frost. In addition, a special seal ensures that the films are compatible with plants and fish.

Zimmerteich build yourself - instructions in 10 steps
There are big differences in room ponds. Starting with plastic bowls, as they are also used in the garden, on bricked and tiled ponds similar to a bathtub to foil ponds in a wooden frame, much is possible. Those who have never dealt with Zimmerteichen will be amazed what some people come up with. Of course, the vessels can be used for rooms, which are referred to as mini pond or balcony ponds.

Install the pond tub yourself and plant properly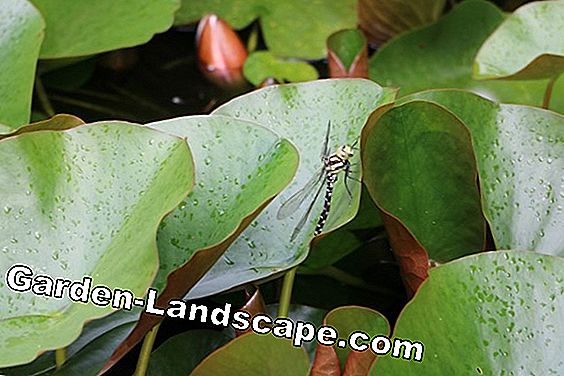 Pond pans are versatile. They can not only be used for a classic garden pond, but also make themselves well as a formal pool of water, usually in series or arranged differently geometrically. The use as a garden pond also allows a colorful planting. Depending on the size of the pond, the classic pond plants are used. For formal basins no plants need to be used. Alone the water works, sometimes in connection with a waterfall or a fountain. The possibilities are manifold. Stones and shells in the pools increase the ornamental value and also with lighting can be designed a lot.

Install and plant the pond bowl - DIY instructions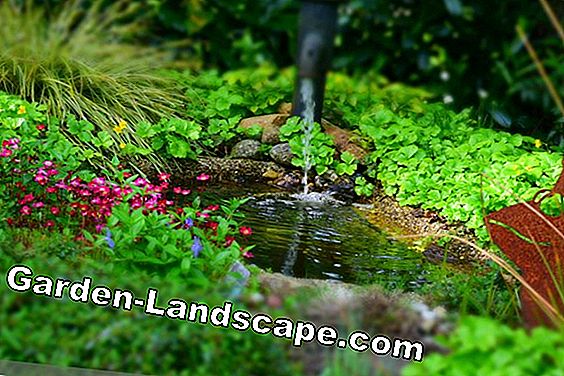 Today almost every garden owner wants his own little garden pond. Many also like to build this themselves. But you do not have to do everything yourself, because there are already prefabricated parts that can be used, such as the pond bowl.

Building a duck house - ideas and links to building instructions
Ducks in the garden or on the property are no longer a rarity today. Some keep ducks to kill the numerous snails, the others to eat a tasty roast from time to time. The most beautiful is when the ducks are kept only for the pleasure of the animals themselves. If you have a pond in the garden, you can expect wild ducks to settle there. Unfortunately, this is usually not liked. Duckling is cute, but the animals can also do some damage and absolutely pollute the pond.

Plan garden pond properly - this software will help you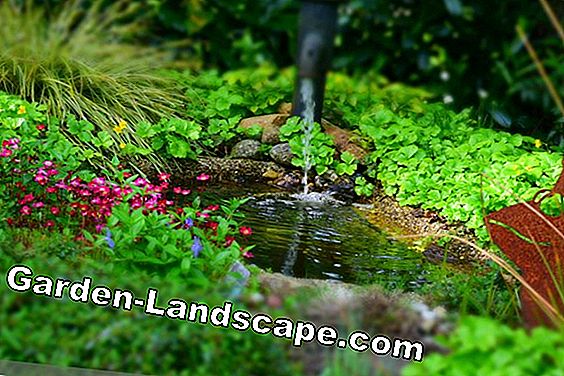 Many garden owners dream of a beautiful pond. Unfortunately, the realization is often quite expensive, which starts with the planning. In order to save the expert, there are virtual garden planners, in 2D or 3D. With them whole gardens can be designed and developed, of course, ponds, pools, fountains, streams, formal pools and much more. For some garden planners you have to register, but many are free and accessible without registration. Usually you can start designing immediately.

How to properly install and repair rubber pond liner

Rubber pond liner is increasingly used for garden ponds. The material has many advantages. Worthy of mention are the long service life, the high flexibility and the good environmental compatibility. Although EPDM, as the artificial rubber is usually called, is more expensive than other pond films, but if advantages and disadvantages are offset against each other, you quickly see that the issue is worthwhile.

How to lay pond liner in the garden pond - instructions

Pond liner, as the name implies, is used for garden ponds as a seal, but is also used in bathing, swimming or fishing ponds. There are mainly three types of films, made of PVC, PE and EPDM. All three types of film have advantages and disadvantages, which should be informed before buying.

So build and plant a patio pond yourself

Patio ponds are ideal for those who want to enjoy water directly at the seat. Usually a pond is installed at the same height as the terrace, so that at the end of the terrace and pond form a level. Of course, the water basin can be located directly on the terrace, but in most cases it is placed on the outer edge or side surface (s).

Create and plant a natural pond - how it works!

A natural pond is a natural body of water, not an artificially created one, like a pond for a pond, a pond or a masonry basin. Just as the ponds in nature have simply emerged and remained, so too does a natural pond.

Create the koi pond yourself - instructions in 11 steps

There are several ways to build a koi pond. You can choose between a prefabricated pond, if possible a GRP tank, it can be used pond liner, instead of the usual film can also be GFRP liquid film used and the pond can be bricked. Of course, there are even more variants, but these four are the most common.

These advantages have a pond basin made of fiberglass

GRP means glass-fiber reinforced plastic and the pond basins are prefabricated prefabricated basins, which only have to be embedded in the ground. Many pond owners consider GRP pond pools the ultimate solution, but is that true? What are the advantages of the pelvis and are there no disadvantages?

12›"
Video Board: Water Garden Pond Design.