The Content Of The Article:
Ground covers have many advantages in the garden: They form closed green or flowering plant coverings with natural charm, are extremely easy to care for and with their dense growth displace even most weeds.
Groundcover for every taste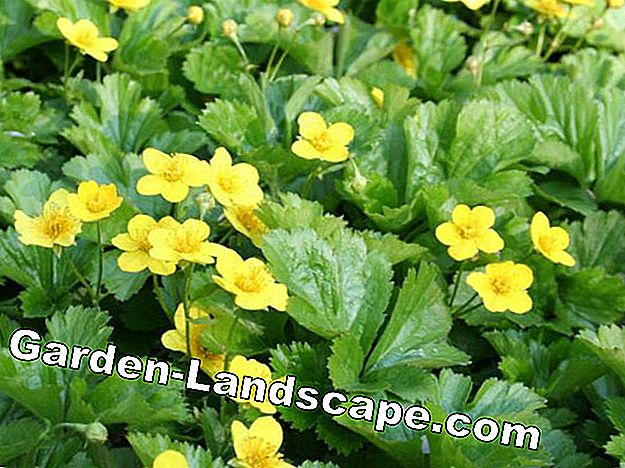 The golden strawberry (Waldsteinia ternata) blooms in spring yellow
The group of ground cover plants includes evergreen and deciduous shrubs (Pachysandra, Cotoneaster), climbing plants (ivy), perennials (cranesbill, golden strawberry), grasses (Waldmarbel) and even ferns (ostrich fern). Most species are spread by foothills or rooting roots, so depending on the species, a single plant can colonize large areas over time.
Switch off root competitions
Before planting ground cover, make sure that there are no rhizomes of root weeds such as couch grass, greed or horsetail left in the ground. Otherwise, they would gain the upper hand in the rooting phase. If the population has grown well after one to two years, weeds no longer have a chance.
The optimal planting distance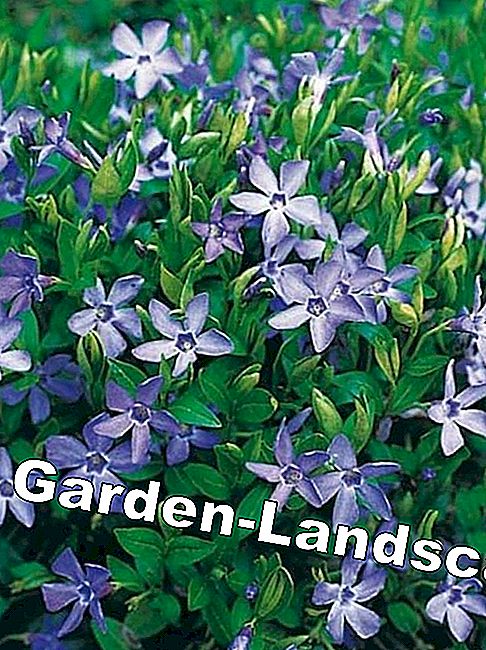 Small Periwinkle: For a dense area you need about nine plants per square meter
The planting distance mainly depends on the plant species. In the best case, the plants form a closed stock after only two years. For strongly growing perennials such as the Balkan Cranesbill (Geranium macrorrhizum) four plants per square meter (planting distance 50 cm) are sufficient. Weak growing ground cover such as the gold strawberry (Waldsteinia ternata) can only do this if you plant 16 plants per square meter. The area also becomes dense when you use fewer plants, but then you have to weed one to two years longer.
Left: Right after planting. Right: After a year
If you do not cut back ground cover with creeping shoots such as ivy (Hedera), cotoneaster and evergreen (Vinca) after planting, they mainly drive at the shoot tips (drawing) and do not cover the soil around the shoot base well. Consequence: In these places, the weeds will soon grow through.
Left: After planting. Right: After a year.
A cutback about half of the shoot length (red) immediately after planting ensures that the groundcover will also branch near the trunk base and remain compact (drawing). The new shoot covers the soil well and effectively suppresses the weeds.
Keep ground cover in check
Growing soil coverers such as Günsel (Ajuga), Gundermann (Glechoma) or Dead Nettle (Lamium) reliably cover green bare areas. However, if you feel too well and move into neighboring perennial beds, you have to curb them by autumn at the latest. To do this, you should cut back too vigorous shoots before they crush competition-weak perennials. With the spade, stems rooted in the margins are gouged out when they exceed the area intended for them.
Video Board: How to Prune Groundcover Junipers the RIGHT Way.