The Content Of The Article:
They are supposed to be robust, undemanding and not too high: ground cover plants reliably green areas where lawns would be too caring for care. For sunny, warm locations with more calcareous soil, for example, the spring cinquefoil (Potentilla neumanniana 'Nana'), which adorns itself with numerous small yellow flowers from April to June. The upholstered fat hen (Sedum hybridum evergreen), which grows in sunny, but also partially shaded places, is also very modest. Here we present you more ground cover for sunny locations:
Ground cover roses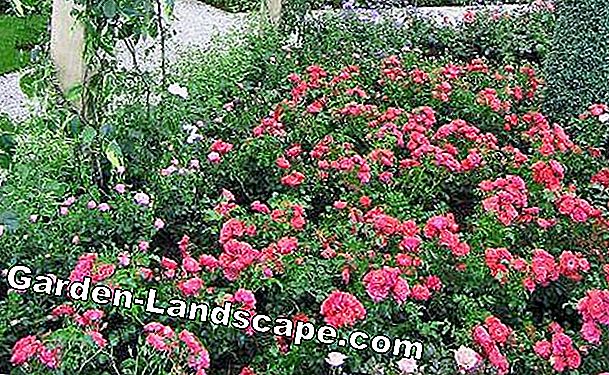 Ground cover roses
Groundcovering roses are low-growing rose varieties that usually have a long flowering time. They should be planted on as much as possible weed-free soil, since weeding later is rather difficult without getting bloody fingers.
bellflower
Campanula (Campanula portenschlagiana)
Of the bluebells, there are both high, medium and low varieties that form upholstery and look particularly beautiful in cracks and joints - for example, in the rock garden. As surface cover for larger areas, however, they are only partially suitable.
avens
Silverwort (Dryas octopelata)
Silberwurz belongs to the rose family (Rosaceae). It is a so-called semi-shrub and is up to 100 years old. As long as the plant gets enough light, it is very frugal. It also thrives on poor sandy soils as an alpine plant, but it is very sensitive to waterlogging.
gold Cup
Gold Basket (Chrysogonum virginianum)
The Goldkörbchen is a long-flowering small shrub from the aster family. The plant is not particularly demanding, is hardy and tolerates dryness.
Phlox subulata
Upholstery phlox (Phlox subulata)
The upholstery phlox is also called Carpet Phlox and flowers from April to May. It is available in the colors white, pink, red or blue, can withstand sandy soil and is otherwise quite undemanding.
Stonecrop
Stonecrop (Sedum acre)
Stonecrop (Sedum) and is a thick-leafed plant that forms dense carpets. The leaves are very thick and store water. The perennial grows on dry sites, such as walls, rockeries, bowls or troughs.
Wollziest
Wollziest (Stachys byzantina)
The Woll-Ziest is a perennial of the mint family. It is used as a foliage plant: The hairy leaves feel very fluffy, so the plant is also called dog-ear.
thyme
Thyme (Thymus serpyllum)
Thyme belongs to the mint family and is a well known spice plant. The fragrant carpet thyme forms like the stonecrop on dry, sunny locations dense cushions.
Video Board: How to Choose and Plant Ground Cover | This Old House.