The Content Of The Article:
Many perennials have an interesting history: they already influenced the gods of antiquity, brought our ancestors vital healing and enthusiastic garden lovers over 100 years ago. Many of these ancient plants are still very popular today.
The meadow yarrow has long been known as a medicinal plant. Variety diversity is huge today. So there are red, salmon pink or lilyot blooming yarrows. Dye camomile has always been used to dye fabrics, but even before 1900 it graced the gardens

"Many little flower-eaters along the way outlast emperors and kings!" This conviction was already the famous perennial breeder Karl Foerster, whether he could imagine over 100 years ago, what it would look like in the gardens today? Experiencing old pictures of perennial beds around 1900 Some surprise: In many of the flower gardens, which used to be less common, flowers are discovered that still enrich our beds today, and were found mainly in the monastery and cottage gardens, where they stand firm next to vegetables and fruits year after year It took its time, however, until flowering shrubs also found their way into the home gardens.
Larkspur and Red Sun Hat are an integral part of the garden today

At that time the area, which was given flowers in the garden, could be used to estimate the wealth of a family. For the poorer sections of the population, it was unthinkable to sacrifice the valuable space for potatoes and beans for "useless" ornamental plants. While the necessities of life grew behind the house, at first there were at least the small front gardens in which peonies, yarrow or larkspur now and then delighted the people - usually close to each other, without planting plans or special care measures. Presumably it was just this stamina that made our present country house classics persist for over a century. Today, more and more perennial growers are looking back to the qualities of these ancient species and varieties. In this sense, let the treasures of yore in your garden come to new honors!
In the following picture gallery we give you a small overview of the historical perennial classics and introduce selected species and varieties.
Start photo gallery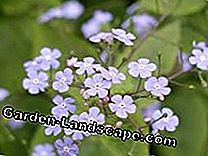 12
Show all
Perennial Classic with History (12)
Plant the Sunhut (Rudbeckia laciniata 'Goldball') best on the garden fence. Its golden yellow flowers are densely filled and heavy, which makes the perennial not always stable. Flowering time is from August to October. The Filled Sunhat prefers a loamy, very nutrient-rich soil and a sunny location.
The summer phlox 'Europa' is a proven strain. The single flowers are quite large and stand out due to their perfect shape. As with all phloxes, the flower color is weather dependent. The soft pink flowers with their dark eyes can be tinted more intense pink in hot summers. Flowering time is from July to August.
The precious peony 'Festiva Maxima' is a true classic. For 150 years, she has convinced the Paeonienfreunde worldwide. The filled flowers smell fresh and intense. A support for the heavy heads on the meter high stems is recommended. Perennial peonies are extremely durable and indestructible once they have been planted and settled in the right place. Give your perennial peony a good garden floor. Caution: fresh crap and too much nitrogen damage her, it comes to bud dying. Avoid root pressure through large trees and shrubs, and the plants like it sunny.
The Caucasus forget-me-not (Brunnera macrophylla) may not be missing in the spring garden. It has forget-me-not blue or white flowers (flowering from April to June) and large heart-shaped leaves. The long-lived perennial is well suited for the shady woody edge.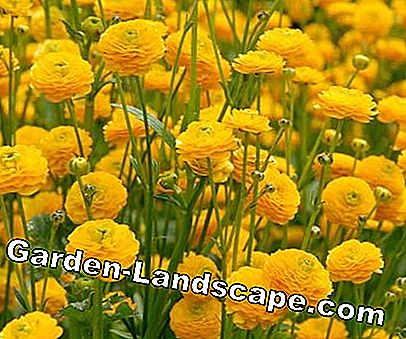 Already in 1480 the stuffed buttercup (Ranunculus acris 'Multiplex') was introduced. He is a popular old cottage garden plant, which was often used as a wreath flower. The yellow filled perennial prefers nutrient-rich, sufficiently moist soils. If possible, give her a place in the sun or partial shade.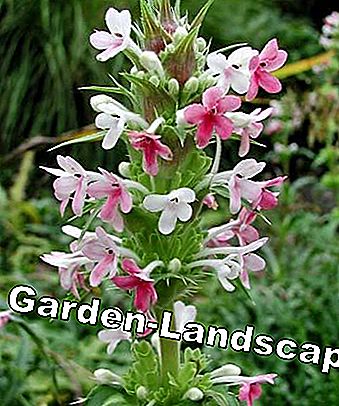 The cardoon thistle already held in the gardens in 1893, but is still relatively unknown. It is very suitable as a garden plant. It has impressive cylindrical flower and seed stands and decorative evergreen leaf rosettes. The first white, then later red rose-colored flowers smell delicious and the leaves exude an aromatic, fresh green scent when touched.
The long-lasting Knapweed (Centaurea hypoleuca 'John Coutts') cuts a fine figure with its large, fragrant flower heads in the summer perennial shrub.Flowering time is from June to July. It thrives best on warm, well-drained soils.
The home of the Bluestar bush (Amsonia tabernaemontana) is the eastern coast of North America. The stable perennial is best suited for meadowy plantations, because as meadow inhabitants they prefer fresh to moist, loamy soil. Ideal is a location in the sun or partial shade. In early summer she shows her grape-like pale blue star flowers. The dense foliage gives it a shrubby appearance.
The snakehead (Chelone obliqua) is also a native of America wild plant. There it grows in moist to wet light forests. Give her a nutrient-rich and sunny place in the garden. The soil should not dry out during the growth phase. The deep pink flowers are from July to September.
Originally from China originating Bleeding Heart (Dicentra spectabilis) is a classic cottage garden plant. The perennial loves humus rich, fresh, but well drained soil and light shade. As the perennial moves in early, suitable neighbors such as Brunnera should be planted to close any gaps.
For forest gardens and shady borders the toad lily (Tricyrtis hirta) is suitable. The soil should be moist, lime-free and loosely humic. The Japanese lover's plant shows its striking whitish-purple-red spotted flowers in September and October. Best planting time is in spring, in winter it should be covered.
'Orange Globe' is a classic garden form of the Trollblume (Trollius europaeus). The historical perennial was selected in Hilden in 1900 by Koll & Sonntag. Their orange-red globular flowers reach a diameter of about five centimeters. Towards the end of April, the first flowers show up and then the rich flor continues into June. The flower stems are also wonderful for the cut. Ideal are loamy-humus, relatively nutrient-rich soils in a sunny location.
Video Board: NOVA: The Hidden Power of Plants.