The Content Of The Article:
General
The size of the lawn is the most important criterion when selecting the mower. While it is still possible to cope with small areas around the 100 square meters with a hand-held reel mower, a lawn tractor is selected no later than 1000 square meters. The lawns of most gardens are somewhere in between, and if you choose an electric, cordless or gasoline mower at 400 square meters, is then primarily a matter of taste.
Mowing robots are available for all sizes: the smallest models from the construction market are recommended for land up to 400 square meters, the largest from the specialist trade create 2,000 square meters and more. But more important than the sheer size is the condition of the property. Uniform, flat surfaces are easier for robots to handle than winding ones.
cutting width
The larger the cutting width, the more area you can create in the same time. This is also due to the catcher, which has more capacity for larger equipment and is therefore emptied less frequently. Example: If you cut 500 square meters with a cutting width of 34 centimeters, you have to empty the catch basket about ten times and it will take a good hour. With a cutting width of 53 centimeters, the grass catcher is only seven times full and the work is done in about half the time.
Model overview lawnmower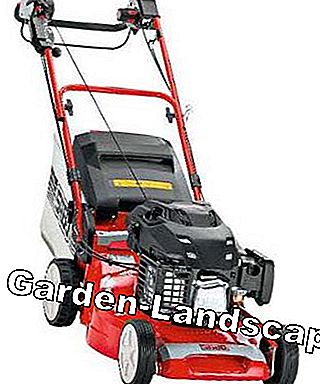 Start photo gallery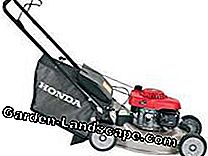 7
Show all
Purchase advice Lawn Mower (7)
High-quality equipped is the "47-K Vario B". It has a corrosion-resistant 47 cm wide alloy cutting deck, a 2.8 KW OHC engine and a variable wheel drive. A mulching kit is available as an option (Sabo)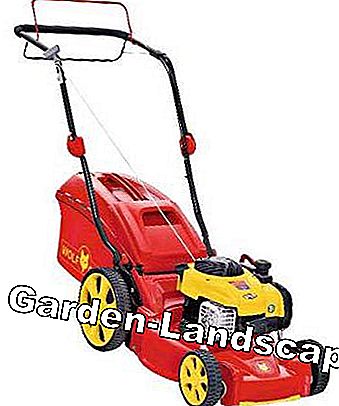 Large rear wheels with ball bearings and drive are the advantages of the "Ambition 460 A HW". The device has 46 cm cutting width, can mulch and catch and is recommended for lawns up to 800 m2 (Wolf garden)
Spindle mowers are the first choice if you want a uniform cut. For small areas, an inexpensive hand-held device such as the "Comfort 400 C" is enough: Thanks to its non-contact cutting technology, it is easy to push and extremely quiet (Gardena)
A large grass catcher and 53 cm cutting width make the "Izy HRG 536C VK" interesting for large areas. Stepless speed control and easy switching between catching and mulching are additional comfort features (Honda)
The ratio of women to lawnmowers is considered more distant. The "Lady Mower Purple", an electric mower with smooth cutting height adjustment, adjustable handlebar and unusual coloring, should conquer the hearts of gardeners (Al-Ko)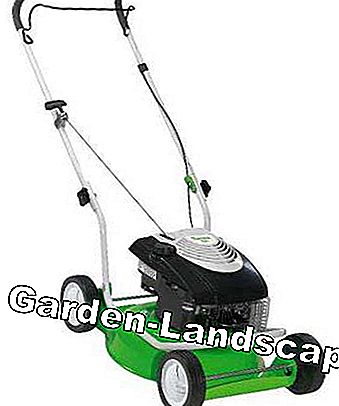 The mulching mower "MB 2 RC" has a powerful OHC motor and a sturdy sheet steel housing. With its 46 centimeters cutting width, it is suitable for small to medium-sized lawns (Viking)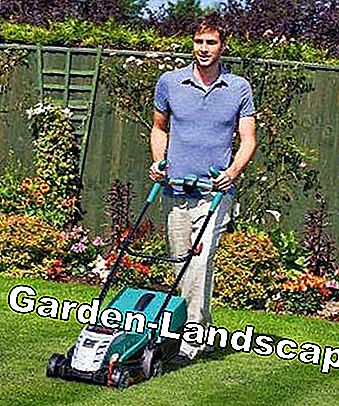 With battery power, the "Rotak 32 LI High Power" mows the lawn. Its lithium-ion battery stores twice as much charge at 2.6 ampere hours as the standard model and covers 300 square meters of lawn. The cutting width is 32 cm (Bosch)


cutting height
The cutting height can be regulated with all lawnmowers. Usually, however, once set, it hardly changes and remains constant for the respective type of lawn. Pure ornamental lawns keep you pretty short with about two to three centimeters. Common mowers can not be set lower; If you want to go to the extreme, you have to reach for the reel mower, with which you can shave the grass down to 15 millimeters and less. The usual lawn for fun and sports is cut to three to four inches in height. If it is very hot, you can leave it a bit higher in summer. This reduces evaporation and thus water consumption. The last mow before the winter, you can slightly lower the cutting height, so that the lawn is short in the winter. This reduces the risk of fungal diseases. Special cases are shady areas, they can stand four to five inches high. Flower meadows are mown only a few times a year. The mower must be strong enough to handle the tall grass.
Video: Maintain lawnmower and wait
Video Board: Homemade rotary mower in action.