The Content Of The Article:
There are some plants that come along with strange names. For example, the miracle flower. Why this is so called and how it is planted, learn here.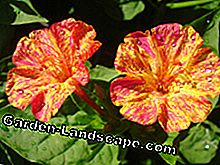 Cinquefoil, spider flower, snapdragon - there are so many plants with strange names. Very popular in our gardens is e.g. also the miracle flower (Mirabilis jalapa). The special feature of the easy-care, though not hardy, miracle flower is that you can plant it in many colorful flower colors, such as with white, yellow, pink, red, sometimes even two-colored flowers. This will probably be a reason for naming.
By the way:
The miraculous flower sprays its wonderful scent mostly over the night, whereby it smells pleasantly of oranges.
Growing / sowing the miracle flower
In autumn, the miracle flower produces enough seeds that you can easily collect and dry (see Seed harvesting yourself - is that possible?). Already from March you can follow the miracle flower over these seeds on the windowsill. The germination time is between 1.5 and 2 weeks.
After the ice saint, you can bring the originating from Central America miracle flower then in the field. She prefers there a full sun to minimal half-shaded, wind-sheltered as possible site. However, it makes little demands on the prevailing soil conditions, but loves a nutrient-rich, slightly moist soil.
Tip:
A nutrient-poor soil should be best enriched with humus before planting.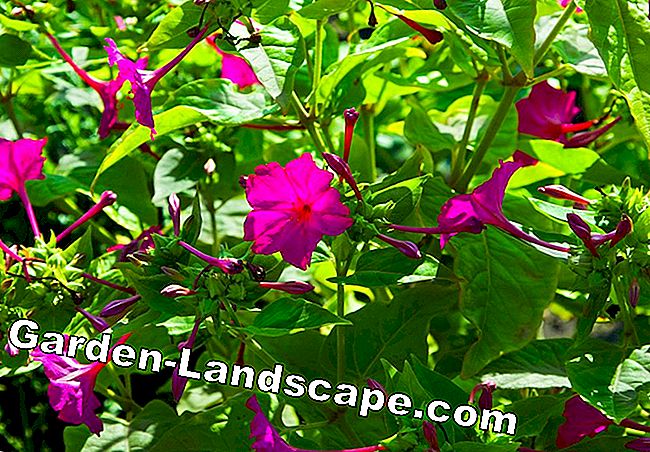 Maintaining Wunderblume properly
»Watering / Fertilizing:
On warm days, you must water the fragrant wonder flower regularly. On the other hand, you do not have to fertilize the flower at all. A fertilizer is usually necessary only during the first growth.
»Promote flowering:
The miracle flower reaches a height of 60 to 120 centimeters and proudly displays its rich flowers from June to the beginning of October. However, the calyxes always open in the afternoon, which in turn was one of the reasons for their naming.
Wilted flowers should be plucked off regularly so that new flowers can form again as quickly as possible.
»Wintering:
The tubers of the miracle flower should be best planted in late autumn and overwinter in a frost-free room. However, having a fresh seed in spring is much easier and therefore recommended.
Video Board: Mirabilis plant - grow and care (Easy to maintenance).