The Content Of The Article:
Spring crocuses transform meadows and forests into a violet-white sea of ​​flowers
After long winter days, the joy of the first spring messengers is great. Experience flower paradises with wild crocuses, daffodils or orchids as well as fruit trees in bloom. Here you will find the complete address list for flower walks throughout Germany.
In the March / April issue of Mein schöne Land we introduced you to many beautiful flower walks. Unfortunately we could not completely publish the contact addresses for reasons of space in the magazine. Here you will find an extensive address list with telephone numbers and, if available, homepage links to guided flower walks.
The almond trees (Prunus dulcis) on the southern wine route with their mild wine-growing climate open their delicate pink flowers from mid-March. Avenues with trees of different sizes flank many hiking trails and cycle paths between Bad Dürkheim and Schweigen-Rechtenbach

Almond Blossom:
Southern Wine Route
Landau Land e.V.
Central office for tourism
At the cross mill 2
76829 Landau
Tel. 0 63 41/94 04 07
Wild daffodils:
National Park Forestry Office Eifel
Urftseestrasse 34
53937 Schleiden-Gemünd
Tel: 02444 / 9510-0
nationalpark-Eifel.de
Info Oleftal about national park info point Hellenthal
Tel. 02482-85115.
Info Perlbachtal about National Park Gate Monschau-Höfen
Tel. 02472-8025079.
Daffodil meadow Arboretum Ellerhoop:
Förderkreis Arbortum Baumpark Ellerhoop-Thiensen e.V.
Thiensen 4
25373 Ellerhoop
Tel. 04120/218
ellerhoop.de
The Adonis vernalis (Adonis vernalis) is a feast for the eyes at the end of March

Adonis:
Tourist and geopark info
Thomas Munzer-Str. 4
99869 Three equals / OT Mühlberg
Tel. 036256/22846
drei-gleichen.de
Oder slopes Mallnow:
Nabu Foundation National Natural Heritage
Charitéstr. 3
10117 Berlin
Tel. 030/2849841800
naturerbe.de
Lady's Slipper:
Tourist Center Solling-Vogler-Region in the Weserbergland
Lindenstr. 8th
37603 Holzminden-Neuhaus
Tel. 05536/960970
solling-vogler-region.de
Checkerboard flower:
Elbmarschenhaus
Str. 26
25489 Haseldorf
Tel. 04129/955490
elbmarschenhaus.de
Market town Obersinn:
Market Place 1
97791
Tel. 09356/5289
markt-Obersinn.de
On Lake Constance and the Upper Rhine, the Sibirian Iris (Iris sibricia) offers an impressive spectacle
The Siberian iris:
On Lake Constance and the Upper Rhine, it forms beautiful stands on moist grass meadows or boggy forest meadows. At the heyday in May / early June, the blue iris blossoms in the Wollmatinger Ried near Konstanz and in the Eriskircher Ried near Friedrichshafen. The up to 100 cm high stems, which are flanked by grass-like leaves, carry one to three blue-violet flowers. Each of the 5 cm long petals has a white background. Dark blue veins go through the exotic-looking inflorescences right to the top. Not only in Baden-Württemberg, the plants are seriously endangered, because drainage of meadows and bogs, and road construction and settlement construction lead to the disappearance of the original native iris, whose distribution extends to Western Siberia.
Hikes:
Nabu Conservation Center Wollmatinger Ried
Kindlebildstr. 87
78479 Reichenau
Tel. 07531/78870
nabu-wollmatingerried.de
Nature Conservation Center Eriskirch
Str. 24
88097 Eriskirch
Tel. 07541/81888
naz-eriskirch.de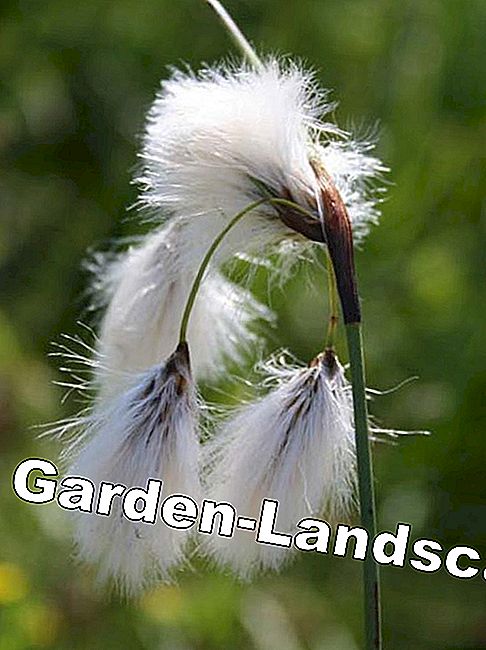 The Scotch grass (Eriophorum vaginatum) is a typical bog plant

Cheddar pink:
Zweckverband Naturpark Kellerwald-Edersee
Laustr. 8th
34537 Bad Wildungen
Tel. 05621-969460
naturpark-kellerwald-Edersee.de
Peonies in Langfigtal
Ahr Valley Tourismus53474
Bad Neuenahr
Tel. 02641-91710
ahrtal.de
Eriophorum vaginatum:
Nature reserve Esterweger Dose
Information about tourist information
Village square 2
26897 Esterwegen
Tel. 05955-902378
esterwegen.de

The Scheiden-Wollgras contributes in peat bogs to the peat formation. From March to May, the long flowering leaves of the fruit weigh in the wind and enchant as white woolen creatures large areas in the bogs of northern Germany (for example Teufelsmoor near Bremen or Esterweger Dose in the districts of Emsland, Cloppenburg and Leer) as well as in low mountain ranges and in the foothills of the Alps. The perennial, herbaceous plant grows up to 60 cm tall and grows in loose to dense clumps. Although the sour grass is not protected by law, it is still considered endangered in some federal states.

Two-leaved Bluestar:
Nature Conservation Center Kühkopf-Knoblochsaue
Hessian Forestry Office Groß-Gerau
Robert-Koch-Str. 3
64521 Gross Gerau
Tel.06158-86980 (only on weekends!) kuehkopf.hessen.de
Alpenrose:
Tourism Information
Oberstdorf Prinzregenten-Platz 1
87561 Oberstdorf
Tel. 08322-7000
oberstdorf.de
Kuhschelle:
Information Center Nature Park Altmühltal
Notre Dame 1
85072 Eichstätt
Tel. 08421-98760
naturpark-altmühltal.de
The male orchid (Orchis mascula) belongs to the wild orchids and blooms from late April to late June

orchid
The orchid belongs to the wild orchid and grows in poor meadows on relatively dry alkaline soils as well as in dry grasslands and semi-dry grasslands. The main distribution area extends from the Mediterranean to the southern and eastern edge of the Alps. In Germany, it is mainly in the nature reserve Leutratal in Thuringia, through which there are expert guides, as well as in northeastern Hesse and southern Lower Saxony to find.
Hikes:
Nature Park Kyffhäuser
Barbarossastr. 39a
06567 Rottleben
Tel. 034671-5440
naturpark-kyffhaeuser.de
Nabu Information Center Thuringia
Leutra 15
07751 Jena
Tel. 03641-605704
thueringen.nabu.de
Blooming orchards and orchards (here cherry trees) provide an impressive picture
Orchards and orchards:
When the buds of the fruit trees open all over the country and a large cloud of white or light pink flowers cover the landscape, this is a spectacular experience both in the Old Country near Hamburg and in Bavaria. Depending on the region and weather, the snow-white blooms of the stone fruit species such as cherry, plum or mirabelle already open at the end of March, beginning of April for about 14 days. Apple and pear bloom only from the middle of April, in the north often only at the beginning of May.
Hikes:
Tourist Office Altes Land e.V.
Osterjork 10
21635 York
Tel. 04162-914755
tourismus-altesland.de
Spa and guest information
Str. 5
83075 Bad Feilnbach
Tel. 08066-88711
bad-feilnbach.de
Orchards trails:
Rhein-Mosel-Eifel-Touristik
Str. 9
56068 Koblenz
Tel. 0261-108419
remet.de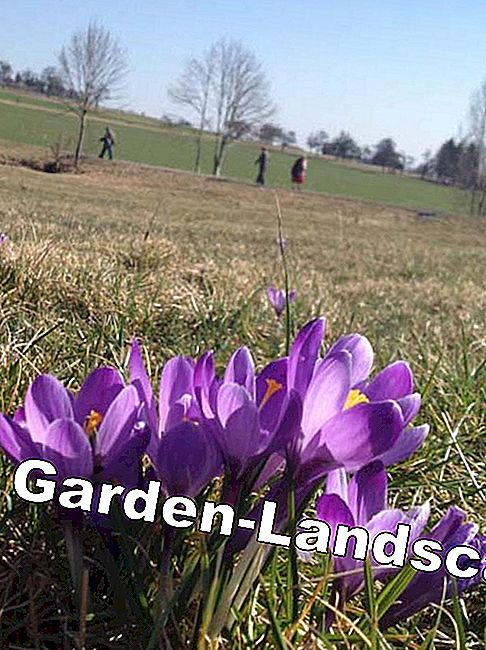 The Crocus species Crocus vernus, which is native to the Mediterranean, can only be found north of the Alps at a few locations, such as the Erzgebirge

Crocus:
Teinachtal-Touristik
Rathausstr. 5
75385 Bad Teinach-Zavelstein
Tel. 07053-9205040
teinachtal.de
Municipal administration Drebach
August-Bebel-Str. 25B
OT Scharfenstein
09430 Drebach
Tel. 03725-70740
gemeinde-drebach.de
Video Board: Top 10 Most Beautiful Tree Tunnels In The World.