The Content Of The Article:
In apple breeding, a lot has happened in the last few years. By crossing in robust wild species more and more new varieties emerge, which mildew and scab can hardly do any harm.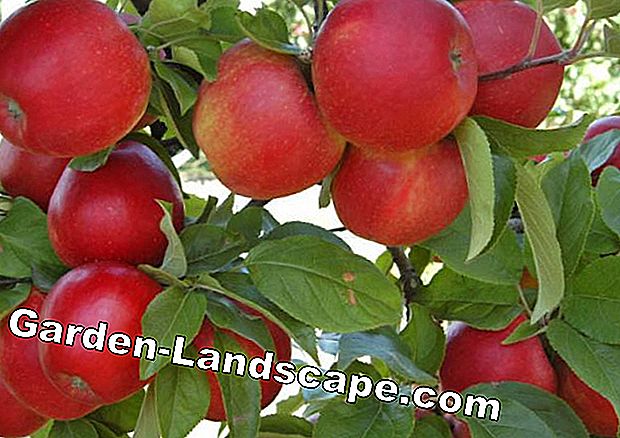 The new apple variety 'Autento' is scab and mildew

Apple scab and powdery mildew are among the most feared diseases in apple growing and often cause high crop failures. New apple varieties are resistant to both pathogens. They make many healthy apples even after a wet summer, without injecting.
The medium to large, tomato red fruits of 'Autento' are already Ready for harvest in early September. A little later matures 'Harmony'. In this variety, the ratio between sugar and refreshing fruit acid is balanced. 'Delfloga' tastes great to those who like to eat sweet apples. The fruits of these varieties can be enjoyed directly from the tree or stored in a cool room until February.
Video Board: No spray apple yields 90lbs, many varieties on single trees.