The Content Of The Article:
The spring months are a good time to share perennials. Plants whose bloom has faded over the years or whose center verkalte, are rejuvenated by sharing, they become flowering again and remain vigorous. And by the way, you get a whole lot of new plants, which you can plant yourself or give away to your neighbors.
Not all perennials are shared in spring. The following rule of thumb applies: In early spring, you divide the summer and autumn flowering perennials. These have then already stored the nutrients that are needed for the next growing season. Spring and early summer flowers, which have withered before the St. John's Day, should be shared right after flowering.
How to properly divide your perennials in early spring
Pierce the spade or grave fork around the rhizome into the ground and move the device back and forth several times to loosen the root ball. For shrubs with a compact root system, the bale is split with a sharp spade blade, a large knife or a saw. The cuts should have at least two shoot buds and be about the size of a fist - small pieces usually drive through more vigorously and grow faster to vigorous plants than large pieces. For species with a loose root system such as sunbeam (Helenium hybrids) and smooth leaf (Aster novi-belgii), you can easily pick or break the root system by hand. Always remove the diseased and dried root parts and the shaved center of the perennial.
Thanks to its loose root system, the elfin flower (Epimedium) can be picked up easily by hand
Of course, perennials do not need to be rejuvenated every year. Growth behavior and lifetime determine the time. Short-lived perennials such as maiden's eye, feathery lilies or horned vetching are fast becoming extinct and should be shared after two to three years. In the fourth year, early-summer asters, purple bells, lupines and Burning Love are shared. Long-lived species such as Larkspur, Bearded Iris, Peony, Bleeding Heart and Trollblume are only with time really nice. They should be allowed to grow as undisturbed as possible, but they often resent frequent splitting or transplanting.
These perennials are shared in the spring
Start photo gallery
9
Show all
These perennials are shared in the spring
The ball thistle (Echinops) is only divided and transplanted after 10 to 15 years
After ten to 15 years, perennial sunflowers like the variety 'Lemon Queen' (Helianthus microcephalus) can be shared
The purple sunhat (Echninacea purpurea), here the variety 'Orange Passion', you can record and share after three to five years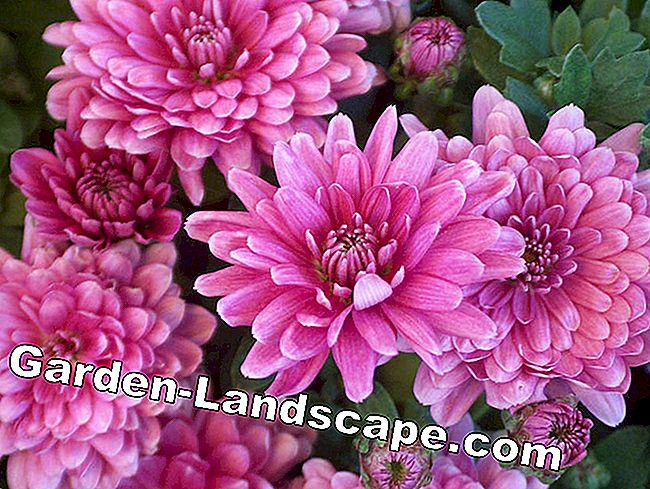 The chrysanthemum (Chrysanthemum) may already be shared after three to five years
The sun's eye (Heliopsis) should be divided and implemented only after ten to 15 years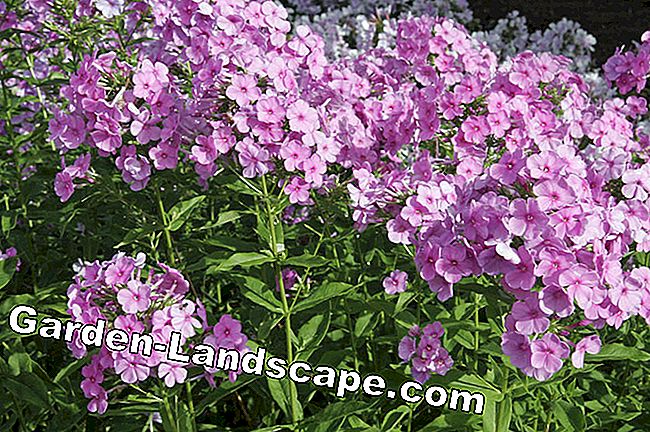 The Phlox should be rejuvenated by division after six to ten years
After three to five years, Monarda hybrids should be picked up and shared
Yellow coneflower (Rudbeckia) is usually shared after 10 to 15 years
Steppe Sage (Salvia nemorosa) is not shared before the sixth year
Species whose individual shoots are not rooted, for example Raublatt-Aster (Aster novae-angliae) and Puffin (Astilbe species) are difficult to multiply by division. Nearly indivisible are Pasque (Pulsatilla species), Giant Gypsophila (Gypsophila paniculata) and other species that form a deep-reaching taproot.
From iron hat to wool-Ziest: We have summarized tips for the division of 20 popular flowering plants in a table. Here you can download the tips as a PDF document.
Enter email address and download PDF document
Video Board: 3 Ways to Protect Plants from Frost and Cold Weather.