The Content Of The Article: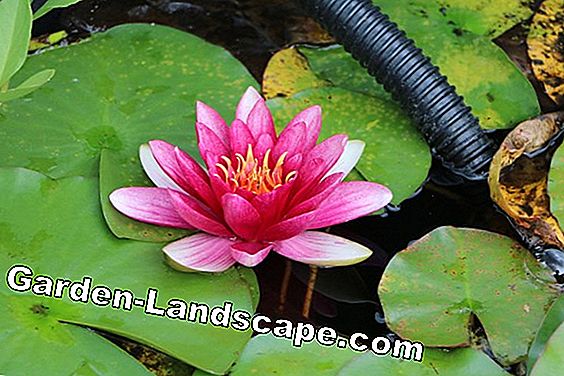 Those who do not want to take the risk for their children, but also for visitors, have to make their pond child-safe. There are several ways to do this.

Possibilities of pond protection
There are several ways that a pond can be made child safe. For most, not only people benefit from it, but other creatures as well. This protects the fish from egrets and other predators. Cats are not made easier fishing.

fence
pond grid
grids
pond networks
pond grid
Pond lattices are a stable pond protection, mostly made of flat steel. They can be installed both below and above the water surface. As a rule, they are so sturdily built that they can even be entered. For larger ponds this only works if the grid is secured by additional supports. These must then also be placed in the water. The protection is possible to a depth of 2 meters. Pond lattices can be adapted to different depths and subsoils as well as difficult bank areas. Recesses for fountains or access to the technology are possible.
The steel is hot dip galvanized and powder coated to keep the material long and attractive. Color, shape and pattern can be adjusted to the customer's request in most cases. Important is the "mesh size". It should not be too big. Each pond has a different floor plan and so for each an individual floor plan is made, which reflects the exact shape.

Made of flat steel
Can be installed in the water and above
Very stable, even to enter
Larger ponds require additional supports
Can be mounted to a depth of 2 m
Tip: Pond grates installed above the water have another advantage. In autumn you can easily put a leaf protection net over it, without this sagging and sink into the water. This is a huge workload.
A good, if not exactly inexpensive, solution is Safapon. How to assemble and install these grates at: safaponddirect.co.uk/images/20106231026310.German%20Instruction%20SPD%200110.pdf

grids
Grid plates are usually made of rigid plastic. They are mounted on aluminum or steel beams and attached to the outside of the pond. The grid plates can be adapted to the respective size and shape of the pond. As good as any pond can be secured with it. Grid plates can be used below and above the water surface. In order to avoid the children's contact with the water in general, the attachment just above the water level is recommended. Pond foils should be well protected, which is always easily possible. The grids themselves are easy to disassemble, the child-resistant retaining clips can be easily solved. So also individual areas of the pond can be opened. The construction feet can be adapted to the depth of the water. The grids do not affect plants, fish and other animals in their habitat.

Made of rigid plastic
Mostly black or green
Mounted on aluminum or steel beams
Attachable below and above the water surface
Can be adapted to the depth of the water
pond networks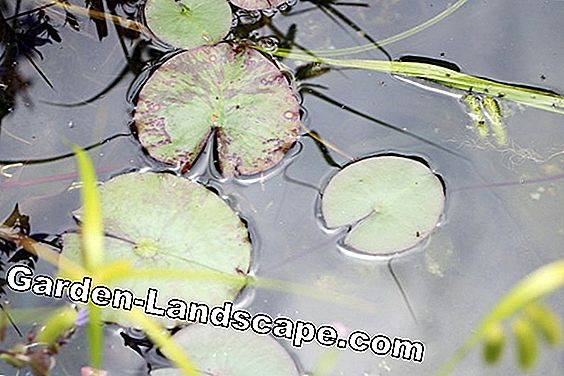 Best known are foliage protection nets, which are not suitable as "child safety". They prevent that leaves fall into the pond water, children are much heavier and would go under, because the nets are usually stretchy. If a lot of foliage is trapped, they also sag and the leaves are in the water. So they have to be more stable networks. In addition to leaf protection nets, there are pond covers to protect against falling in. They have the properties of safety nets, as they are used on construction sites and the like. The material thickness is 5 mm, the mesh size 45 to 100 mm. All around there is a finishing edge with additional edge rope. These nets are strong enough to catch even adults, but they have to be very taut so that they do not give in and the child ends up in the water, albeit in the net. It can still drown.

Only use very tight and stable nets
Important is the tight tension and anchoring, so that the rope does not sag and the child does not fall under the water surface when falling into it
Build pond cover yourself
Pond covers are sometimes quite expensive. Professionals make a lot of money with people's fear. If that's too expensive for you, you can often help yourself. The condition is, of course, that the pond is not too big. First, the pond must be measured. The circumference with all its lines, corners, edges etc. is recorded. According to this information, you can then buy appropriate materials to make it safer for children. The depth is also important, especially if fasteners and supports have to be anchored in them.

Baumatten or reinforcing nets
Although not very decorative, but safe, is the cover of the garden pond with mild steel mats. Of course, it always depends on the size, the shape and the natural conditions. However, steel mats rust and are better placed over the water. However, it still can not be avoided that when wet from above "rusty water" drips down and enters the pond. Those who prefer the stainless version should opt for galvanized structural steel (galvanized reinforcing nets). These can easily be placed over smaller and even medium ponds. For large ponds, the mats must be tied together. In addition, supports are needed. The whole affair becomes much more complicated.

Mild steel mesh - however, rust and must be pretreated
Better is galvanized structural steel
Galvanized reinforcing nets
Easy to assemble for small ponds
Simply place over pond basin
For larger ponds possible, but difficult in self-construction, because of the supports and attachments
Reinforced steel mats are best for finished pools. There they can be well attached and weighted so that nothing slips. With foil ponds you have to come up with something, so that the foil takes no damage. It is favorable that the grids can be cut. With a bolt cutting you can cut them to measure in the right shape. As a support serve flat iron. Depending on the size of the grid, five to eight of them are distributed to it. It is important that they are all parallel to each other. The flat iron is welded on. It is favorable, for the grid, or for the flat iron, which keep it, to dig a small edge at the pool edge of the pond. There, the grid is placed.
For the construction to have hold, the support surface must be very even. Reinforced steel mesh should be removed after installation and painted with anti-rust primer. When this primer is properly dried it is lightly roughened with sandpaper again. After that it has to be deleted. Classically, the grids are painted black, but in principle, any other color is possible. After painting and drying, the grid is mounted on the support edge. Due to its own weight it disappears just below the water surface.

Grids can be cut into any shape
Easy with bolt cutter
Flat iron as a support
Remove mildew from stainless steel mesh
Apply antirust primer
Roughen again after drying
Paint with desired color
Build fencing
More often than the grids are used, one sees the fence fenced. This is usually the cheaper option, even with a large pond. There are many different possibilities. It is important that the fence can not be overcrowded. A fence should therefore have no horizontal beams outside, only on the side facing the pond. In addition, the whole thing must be very stable, even if it is only a provisional and has to last a few years. Most wood is used as a building material, it is depending on the variety quite inexpensive, can be processed well and the fence looks natural. In very modern designed gardens, however, it does not fit so well, at least not untreated. The fence solution is to find an acceptable way. The fence should look good, be stable and cost little. This usually only works if you build yourself. Wages make the fences expensive, and those who can save money will also find a satisfactory solution for their pond.
ConclusionAs beautiful as a garden pond is, it is so dangerous, especially for small children. In various forums it is recommended to plan a sandpit instead of a pond. This is useful if a pond is planned. But if he already exists, it would be a pity. A suitable pond cover can prevent accidents. There are different solutions, whether you buy everything ready or build yourself. In any case, it is worth comparing the offers, because the prices are quite different. It is important to teach your children to swim as early as possible and to learn how to behave. Especially small children are very capable of learning, you just have to trust them. Even those who do not have their own children, but a garden pond, should remember that he designed his garden and ensures that foreign children have no access. Water is tempting and attracts you. As a garden owner you are responsible for everything that happens in the garden.
Video Board: KEEP HERONS FROM EATING KOI AND GOLDFISH IN THE POND TIPS AND TRICKS.