The Content Of The Article:
Top articles about raised beds
Before, afterwards
A terraced house lot blooms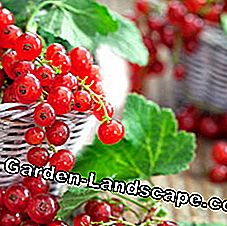 vegetable gardens
Harvest calendar for June
Before, afterwards
Summer terrace with flowery view
Raised beds protect the back during gardening and provide vegetables and herbs optimal growth conditions. The heat generated by the decomposition of garden waste accelerates growth and prolongs the growing season by several weeks. The frame is built quickly. Brick-built raised beds or beds made of wooden planks are inexpensive, models made of stainless steel last a long time and can be extended.
Regardless of which frame you choose, the structure of the individual layers, each about 20 centimeters thick, always stays the same. Important: Every spring fill the bed with garden soil and compost. Rich harvest on a small area Thinner branches, twigs and other woody trimmings form the basis, on which you lay autumn leaves, mixed with grass clippings and other dry garden waste. Fresh green plant and crop residues or kitchen waste form the middle layer. Firmly secure both layers before further filling! Then add the half-rotted compost collected in the summer, possibly mixed with composted horse or cattle manure. The penultimate layer consists of ripened compost, above this one gives good garden soil or purchased, low-peat or peat-free potting soil. Put vegetables, salad or herbs in it
Video Board: How to Build a Raised Garden Bed with Wood - Easy (EZ) & Cheap.