The Content Of The Article: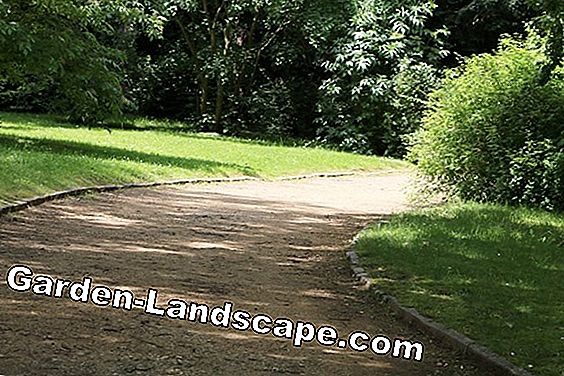 Lawn rests keep the grass decorative and practical and make it easy to create accurate paths and grass-free beds. How they are set and which dimensions and weights to choose from is revealed here as well as the prices for the lawn edging stones and possible alternatives to the classic solid and rectangular shape.
material
Setting a lawn ridge is easy in itself, but requires in addition to the lawn edge stones themselves corresponding accessories. To this belong:

concrete
board
Thread and rods
Fine gravel
Rubber mallet or hammer and board
spade
spirit level
ruler
These aids and tools are necessary to be able to set the lawn rakes straight and safe without damaging the stones.
manual
If you want to set solid lawns of stone or concrete, there are several steps required. The process is as follows.

1. Stretch a string for orientation along the desired lawn edge and lift a narrow trench in this orientation. As an extra help, a board can also be placed on the ground to maintain a straight edge and to simplify trench digging. The trench should be about three times as wide as the lawn ridge and about one-third to one-half the height of the lawn ridge. The ruler can easily be used to check that the depth of the trench is even.

2. The inner sides of the trench with a board, a bar or bricks - according to the width of the trench - compacted. For this purpose, a straight tool is inserted and lightly tapped with a hammer or stone, so that the earth's surface is as level as possible.

3. Concrete or fine gravel is now filled into the trench. Concrete should be used when laying heavy and tall turf because it provides a more stable base. Gravel is sufficient for low and light grass ridges, but even then offers no guaranteed protection against tipping of the stones - for example, if accidentally with the lawn mower against it is driven.

4. In this bed of concrete or gravel, the lawn rims are now used. Again, the cord should be used as an orientation to allow for straight alignment. The spirit level is used to control the horizontal alignment. With a rubber hammer or a laid-up board and an ordinary hammer, the lawn edging stones can be driven deeper into the still wet concrete or gravel if necessary.

5. If the lawn edging stones are aligned as desired, the trench can be filled with concrete or gravel laterally to give the shelves further stability. The top cover may be made of gravel or earth, depending on the optic desire. When covering with soil, care should be taken to ensure that the grass can grow to the rims.

Tip: Lawn rests with tongue and groove are easy to align, as the stones interlock and are therefore more stable in a row.
Dimensions
Classic lawn rugs in stone or concrete usually have lengths of 50 or 100 centimeters. For cornerstones or angles, however, the length dimensions may differ. With the height there is a larger scope. Usual are 15, 20, 25 and 40 centimeters. A similarly large spectrum is found in the width or depth. Usual are from narrow 1.5 centimeters over 5 and 6 centimeters to wide 8 or even 10 centimeters. In the large offer, however, there are other dimensions.
Decisive in the selection is next to the optics and the intended use. If a bed of higher plants is to be separated from the lawn or the boundary borders an elevated path or a gravel path, higher lawn levels are advisable. If only limiting the turf from a stone path or low bed, low lawn ridges are sufficient. These also represent a minor trip hazard - but are also easier with the lawn mower "run over".
weights
The weight of a turf stone naturally depends on the dimensions and the material. A concrete turf with a thickness of 5 centimeters, 25 centimeters in height and 100 centimeters in length weighs around 30 kilograms. On the other hand, if the grass board is made of granite, the weight can be 40 kg or more for the same dimensions.
The heavier the grass boards are, the more stable the base must be designed to prevent the stones from sinking. In addition, heavy lawn edging stones are also difficult to set and the cost and the cost of transport.
Prices
The price for turf is again dependent on the dimensions and the material as well as on the number and the transport. Narrow, small concrete turfs are available for less than two euros.Variants made of concrete with tongue and groove, in larger dimensions or decorative colors cost mostly still under five euros. A little more expensive are matching corner or angular stones.
Here are some concrete examples from the OBI DIY store:

Gray concrete lawn tiles, 100 x 25 x 5 cm - 1,59 EUR
Matching cornerstone in gray concrete, 25 x 25 x 5 cm - 6,49 EUR
Concrete brown turf, 100 x 25 x 5 cm - 2,29 EUR
Matching cornerstone made of brown concrete, 25 x 25 x 5 cm - 7,29 EUR
For a lawn in gray so just fall to just € 1.59 for the current meter. On the other hand, if the edge of the concrete turf is to be brown, it is at least 2.29 euros per meter. For a rectangular shape fall in the gray version in addition to 25.96 euros for cornerstones. In the brown variant, however, 29.16 euros.
Completely different price ratios can be found in grass shelves made of granite or other natural stone, with granite being the most widespread next to concrete. Under ten euros there is no lawn. The upper spectrum - for example, for very large widths or special colors - ranges between 50 and about 70 euros per straight lawn edge stone.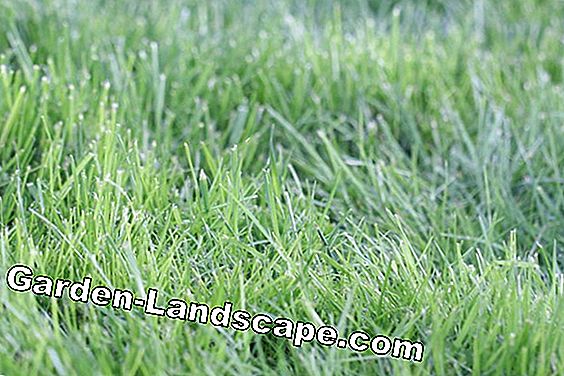 For orientation here are some concrete price examples for grass shelves made of granite and other natural stone:

Granite, gray, 100 x 20 x 8 cm at Hornbach - 15,49 EUR
Granite, gray, 100 x 25 x 8 cm at Baywa Baustoffe - 30,70 EUR
Granite, gray, 100 x 40 x 10 cm at Steinhandel24 - 59,25 EUR
Hard stone, black, 100 x 25 x 8 cm at Steinhandel24 - 65.45 EUR
Basalt, black, 100 x 25 x 8 cm buy online at Natural Stone - 45,95 EUR
Some sellers give a discount when ordering larger quantities. Of course, this advantage is interesting only if a corresponding scope is to be defined. In addition, the cost of delivery usually has to be added to the price. Due to the weight of the delivery is usually taken over by a freight forwarder. Alternatively, vans can also be rented in DIY stores or a delivery can be booked for purchase. Depending on the number of lawns and choice of transport is expected to at least 50 to 100 euros. In addition, there are still costs for concrete, gravel and possibly other aids.
alternatives
Although stone or concrete turfboards are stable and durable, they also require a bit of effort when setting them. Who wants to avoid this, can fall back on other alternatives. For example:

Flexible lawn edges made of metal
Lawn edges made of plastic
Round palisade made of plastic, wood or concrete
Beeteinfassungen
The setting of these variants is associated with significantly less effort, since most alternatives have simple plug devices. An exception here are flexible lawn edges made of sheet metal dar. Since they have thin, sharp edges, a separate connector is unnecessary. So you are stuck directly into the ground, the digging of a trench and the introduction of concrete or gravel is not required.
In addition, they offer the advantage of laying more flexible shapes. For example, beds can be confined to a semi-circular or round shape in the lawn, or the lawn edge can be closed in a wave form. In terms of price, there are again considerable differences. However, the high costs for a delivery with a forwarding agency and necessary aids are eliminated.
Video Board: All You Need To Know About Trailer Axles, To Build or Repair Your Trailer!.