The Content Of The Article: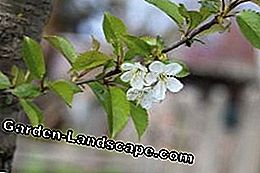 Globular cherry, Prunus fruticosa Globosa - care of the dwarf cherry
The ball cherry is doing well in front gardens or in the middle of the lawn in individual position. It is popular as a flanking tree at the entrance of buildings or on driveways as a tree. The spherical crown reaches a diameter of two to four meters. The trunk height remains the same, only the thickness of the trunk grows.
Skybamboo, Nandina domestica - location, plants & care
The evergreen skybamboo is a tall shrub that is suitable for gardening as well as for cultivating the rooms. Although the Nandina domestica is not related to the bamboo, but has a very similar leaf shape and shape. Particularly striking are the alternating leaves and the red flaming fruits.
Japanese ornamental maple - location, care and propagation
Japanese ornamental maple is considered a treasure for every garden. With multi-faceted leaf shapes, multi-faceted silhouettes and a breathtaking autumn coloration, the exclusive woody family is of unrivaled ornamental value. Which requirements an optimal location should fulfill, how its care and propagation are to be handled, is shown to you concretely.
Strauchibisch, marshmallow, Hibiscus syriacus - care instructions
Already on the flowers, the exotic origin of Straucheibisch can be seen. But with the slight similarity of the flowers to the mallow of the Straucheibisch fits not only in an exotic, but also a country garden - and thanks good and consistent care with flowering into the fall.
Boxwood - brown - brown leaves and spikes
The boxwood is an evergreen plant with a rather intense and typical smell. It grows very slowly (only about ten inches per year!) And can reach a total height of up to eight meters.
Photinia fraseri 'Red Robin' - care and cutting
The glossy medlar 'Red Robin' is an attractive evergreen shrub that can be used as a hedge and solitary plant. Several times a year the deciduous tree changes its color and sets beautiful contrasts in the garden all year round. Depending on location and care, 'Red Robin' as a hedge plant offers an interesting alternative to cherry laurel.
Maiberere, honeyberry - plants, care & cutting
The maize berry starts sprouting very early and enchants in March with its beautiful and wonderfully fragrant flowers. In May, it is one of the first berry shrubs with its tasty berries and is an asset to any garden. Find out more in the detailed care instructions.
Loosestrife - profile, location and care tips
An unusually beautiful and eye-catching plant in our gardens is the purple loosestrife (Lythrum salicaria), a perennial and herbaceous plant that can grow up to two meters high and is not only a magnet for us humans. The culture of the hitherto little-known beauty is not difficult, here we show you how to cultivate a special eye-catcher with the Weiderich in your garden.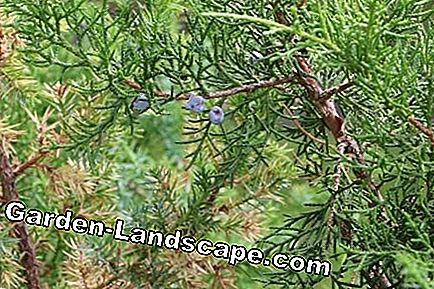 Cut juniper - as a hedge, bonsai and specimen plant
As a supporting element in the creative garden design juniper enjoys worldwide popularity. His frugal cut compatibility contributes significantly to this. This applies to cultivation as an elegant hedge, artistic bonsai and eye-catching solitaire. How to cut a juniper professionally so that it retains its individual silhouette for many years, you will find out here.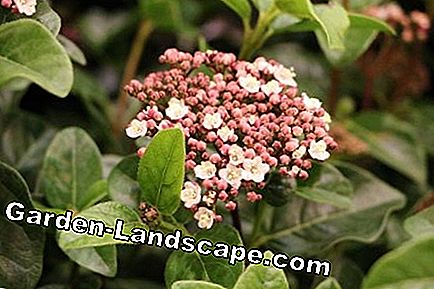 Evergreen snowball - varieties, care and cutting
The evergreen snowball is a popular ornamental plant, which is increasingly found in parks. Some varieties of Viburnum are relatively hardy and delight the hobby gardener even in the cold season with a full deciduous and floral splendor. The plants are robust, only a few care needs have to be met for successful cultivation.
Transplant Rhododendron - Instructions for Implementation
The rhododendron is a representative of the heather family. The Alpenrose is probably the most diverse plant with more than 1,000 species. The shallow rooting needs a slightly acidic soil and is transplanted in spring or autumn. An inappropriate location, causes diseases of the plant. Proper care helps to preserve the beauty of this rose.
Flower Dogwood, Cornus kousa - Care of A-Z + Varieties - Information
From far away, from Asia, comes the flower dogwood cornus kousa in our gardens. Its floor-like crown exudes Far Eastern charm. He demands a minimum of care and offers a maximum of good looks. Every gardener dreams of this combination.
Brilliant Mushroom Red Robin - care and cutting
The glossy medlar of the variety "Red Robin" is a fast-growing, evergreen shrub that can be kept very well as a high stem. The white flower spikes that show up in May to June show up in the crown of the tree very nicely. As Hochstämmchen the plant is often used in solitary planting or in a bucket.
Tree Permit: When is a request necessary?
If a tree is to give way to building a house, its roots could damage sewers, or because its foliage is causing you too much work, you must not remove them easily. It requires special conditions. Which trees may not be felled, which yes and which conditions must be met, you will learn in the home garden guide.

Cutting the Trumpet Tree - Tips for Catalpa bignonioides nana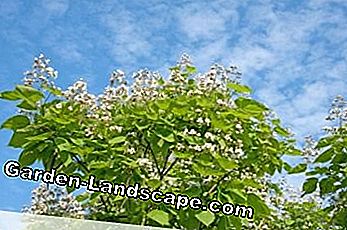 The monumental silhouette of a trumpet tree does not necessarily require a cut. Where the space capacity makes a shape cut unavoidable, some significant guidelines in the cut are so important. Learn here how to cut a trumpet tree. Practical tips for the refined Catalpa bignonioides nana help to create a perfectly formed tree.

Blühsträucher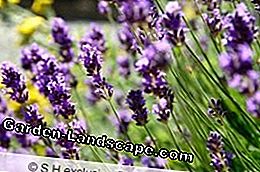 Flowering shrubs set accents in the garden and are decorative eye-catchers. In addition, however, also ideal for the culture in the tub, whereby they not only fit into the garden. In order for the flower to be magnificent and impressive, the right shrubs must be selected for sun and shade.

Blue hydrangeas and pH - which soil is suitable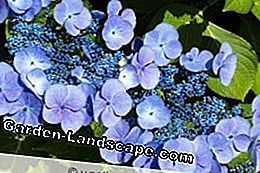 Bought as a blue hydrangea, the flower suddenly turns purple and finally pink. This is not a rarity neither in the tub nor free in the garden. If you are at the beginning of plant care and have little experience, you will be surprised. We reveal what is behind it and why the earth is important.

Crop bonsai - instructions for cutting the shape
Trees and shrubs are of great value in hobby gardens, as they are decorative shade dispensers and are often used as structural elements as well as wind and privacy screens. The shrub and tree species have in addition to the different stature height still more differences. Therefore, the trees and shrubs can be grouped into different groups.

Cutting blue rain - Instructions and tips for pruning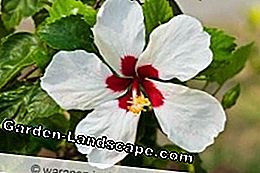 A hibiscus tree as a specimen plant in the front garden or in the bucket is a very special, exotic eye-catcher. But his claim to care and cut is also special. Surely that's the only reason why one does not see the beautiful Garden Marshmallow, as it's also called, in Central European gardens.

Hydrangea care - varieties, plants, fertilizers and cutting
The lush flowers of the traditional ornamental plants have lost none of its fascination. The representatives of the Hydrangea are still very popular, the various species are numerous in gardens and parks. However, the timeless floral beauty of the hydrangeas also has its price, because the claim to location and care must be fulfilled.

Gentian shrub, Solanum rantonnetii - care, cutting and wintering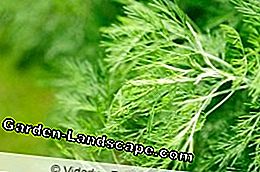 Not only as a herb makes the Eberraute plant well, it is in addition to their wonderful fragrance also an eye-catcher on every terrace, in the garden or the windowsill. Because the feathery leaves with their gray-green to light green color are very decorative. In late summer, she also unfolds her yellow, petite flowers.

12›"
Video Board: Classification of Plants: Shrubs, Herbs, Climbers & Creepers | Periwinkle.