The Content Of The Article:
The box tree has it not easy: In some regions makes the evergreen formwood the boxwood creeper badly to create, in others, the leaf fall disease (Cylindrocladium) also called boxwood dying, called for bare shrubs. In particular, the popular, weakly growing enclosure boxwood (Buxus sempervirens 'Suffruticosa') is severely damaged.
Although preliminary studies show that the Asian-derived small-leaved boxwood (Buxus microphylla) and its varieties such as 'Faulkner' and 'Herrenhausen' are less susceptible to the fungus cylindrocladium, at least. However, according to the German Boxwood Society, concrete recommendations can only be expected in the next one to two years. The German Horticultural Association advises in climatically favored regions such as southwestern Germany, the Rhineland and the Rhine-Main area even from the general planting of new box trees, since the heat-loving boxwood cedar is particularly active here. Although a fight against the pest is basically possible, but at great expense, since it must be repeated several times a year.
Compact and robust dwarf shrubs as a book replacement
But what to do if your own boxwood surround is beyond saving? To anticipate one thing: a visually equivalent and similar location-tolerant replacement does not exist until today. The evergreen dwarf shrubs, which most closely resemble the edging book, are usually more demanding on soil and location. Similarly robust species and varieties differ in appearance more or less clearly. Nevertheless, in the experimental plants of various horticultural educational institutions, a few suitable alternative plants have emerged, which we will introduce in the following picture gallery.
Start photo gallery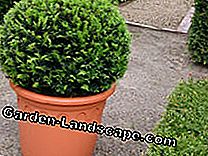 6
Show all
Picture gallery boxwood substitute
'Bloombux' is a species of the small-leaved rhododendron (Rhododendron mictranthum), which is characterized by particularly high lime and sun tolerance. It is very cut tolerant and grows similarly slow as the edging book (70-100 centimeters in ten years). As an "encore" she shows pale rose flowers in May. Despite the advantages mentioned, the evergreen heather plant can not disguise its family background: If you have a heavy, loamy and humus poor garden soil, it should extensively improve with sand and bark or Laubhumus to achieve the necessary permeability - otherwise he will with the 'Bloombux' will not be happy. In addition, in order to enjoy the beautiful flowers, the possible cutting period is limited: The shape cut must be made as soon as possible at the end of May, otherwise the plants lose a large part of their newly set flower buds
'Renkes Kleiner Grüner' is a very weak growing dwarf yew (Taxus baccata), which was selected by the nursery Renke for mills in Lower Saxony Ammerland and brought to market. It grows similarly slow and dense as the boxwood and also shows a comparable soil and location tolerance. Visually, the dwarf yew differs quite clearly from the book - it carries dark green needles instead of medium-green leaves. Nevertheless, the dwarf yew is the best currently available book replacement, according to most experts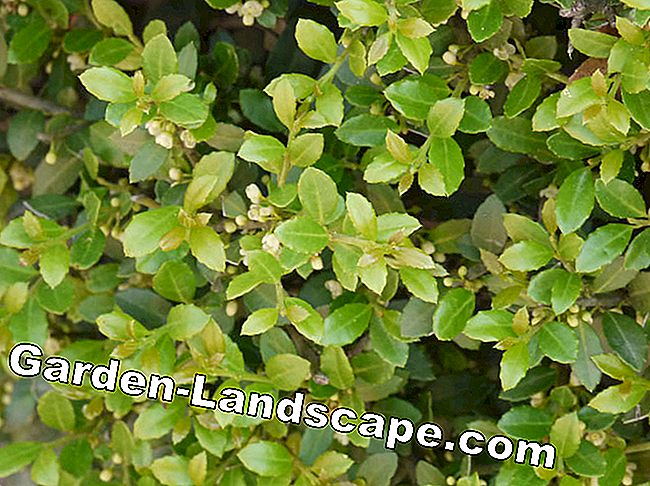 The Japanese holly (Ilex crenata), in contrast to the boxwood, has opposite leaves, but still looks most similar to all the evergreen dwarf shrubs. At first glance, the differences are so slight that garden aliens often confuse the plants. Recommended as a substitute for books are especially the varieties 'Dark Green' with dark green foliage and 'Convexa' with slightly downward curved leaves. Both show a compact, closed growth and a good winter hardiness even in sunnier locations. However, like the rhododendrons, the Japanese husk varieties also prefer a more acidic, sandy and humus rich soil and do not thrive optimally on heavier, loamy soils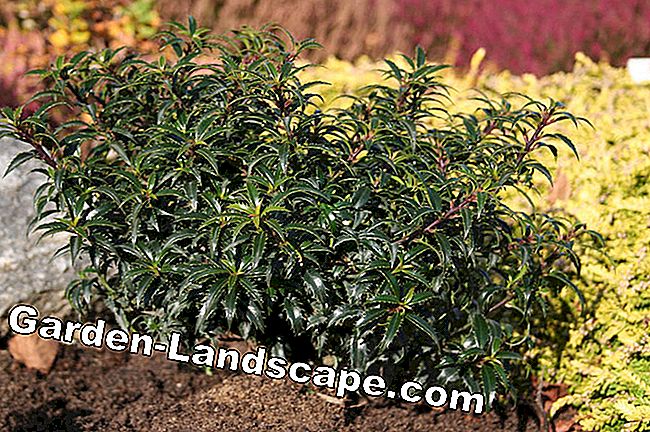 'Heckenzwerg' is a weak-growing variety of native holly (Ilex aquifolium). In ten years without pruning it reaches only 30 centimeters in growth height and forms a dense crown with regular shape cut. The dark green leaves are significantly smaller in comparison to the wild species. They have no thorns, but only a slightly serrated leaf margin. 'Heckenzwerg' also shows a very good winter hardiness in sunny locations, but like almost all holly trees it does not like heavy, humus-poor clay soils
'Maigrün' is a cultivated form of the evergreen honeysuckle (Lonicera nitida) and grows about one meter high.Their small, opposite leaves are very similar to those of the boxwood, but the growth of the plants differs somewhat - the evergreen honeysuckle grows rather stocky and overhanging. Their frost hardiness in sunny locations is also slightly lower than the boxwood. The evergreen honeysuckle is also very cut tolerant, but somewhat in need of light and tends with regular shape cut in the lower branches for blending. The demands on the soil are quite low, especially their adaptability to the pH value is very high. In hot, rather dry locations, the evergreen honeysuckle does not feel well
The dwarf privet (Ligustrum vulgare 'Lodense') remains one meter tall, much smaller than the wild species. It grows upright and forms a compact, dense-crowned crown. Its foliage is not evergreen, but wintergreen - so it separates during the cold season from part of its leaves. In order to keep its leaves as long as possible, it needs a nutrient-rich and not too dry location, which should not be too sunny and somewhat protected. Basically, he has no high standards and grows on almost every garden floor in the sun and shade. He is extremely cut tolerant, verkalte with regular shape cut but at the lower branches, if he is a bit shady. The leaves are opposite and show a similar hue as the boxwood, but are much larger
Practice video: How to plant a flower bed from Bloombux
Video Board: What's Wrong with My Boxwood?.