The Content Of The Article:
Lawn carpet for the balcony - advantages + disadvantages
The balcony and the terrace are among the places where many people like to spend their free time. Therefore, it is always a good idea to beautify it with a natural floor covering.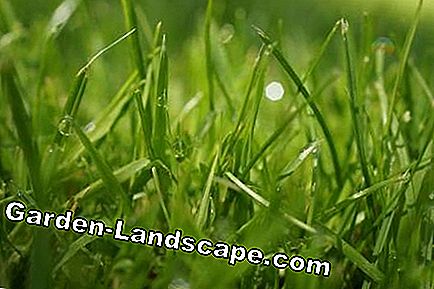 Artificial Grass - Cost per m² - Advantages & Disadvantages
Artificial turf is used today in many areas. From pure decoration, e.g. at trade fair stands, over the greening of balconies, terraces and roof gardens to the replacement of the natural lawn in the garden and on football, golf or hockey courts or as sports hall flooring.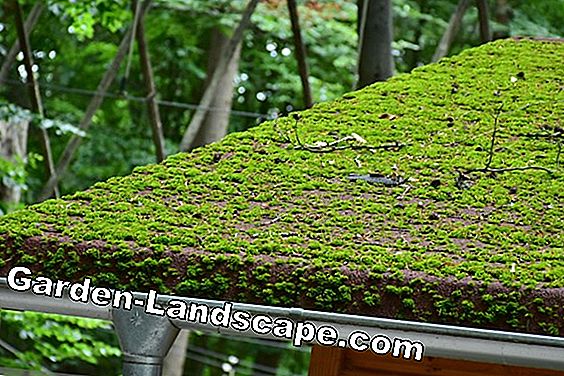 Remove moss from the roof, terrace and balcony
Garden, terrace and balcony are for many people the best way to enjoy the last sun on warm days and to disconnect from everyday life. A clean roof makes a building look more appealing than a green roof.
Instructions: Laying artificial turf on balcony & terrace
In many gardens modern artificial turf can be found today. Modern types of artificial grass are easy to clean, dense and appear in a rich green.
Clean the terrace properly - home remedies & tips
When spring is just around the corner and the new gardening season begins again, it's time to make your own terrace fit. The traces of rain, snow and ice on the terrace slabs can only be removed with the help of a thorough cleaning.
Wooden floor on the balcony: substructure, laying and cleaning
Laying a wooden floor on the balcony is definitely worth it. He is always pleasant and warmer under his feet than a concrete or tile balcony floor. Its laying is easy for the savvy handyman to realize if he observes some principles.
Screening terrace and balcony
The ideal terrace is as open as possible to the sun and at the same time protected against wind, rain and, above all, against strange eyes.
Windbreak for the terrace & balcony
To provide a terrace with a windbreak, one must decide between the naturally grown and the erected, artificial protection.
Terrace roofing - aluminum, glass or wood?
As far as terraces are concerned, architects used to say something of a 'structural transition between living space and garden'. In recent years, however, the picture has changed dramatically. Photo: Holztechnik Lätzsch GmbH in Bannewitz
Bankirai / Bangkirai wood for terrace - care, price
The dark brown Bankirai wood (also: Bangkirai) is due to its properties ideal for outdoor use. Popular is the hardwood for decking and tiles.
Plan the construction of the terrace - the planning
Which client does not dream of a secluded spot in his garden, where he can undress undisturbed, barbecuing with friends and lazily lying in the sun hidden by neighbor's eyes?
Balcony renovation itself - the most important work
Since balconies are always exposed to the weather, even with conscientious care they occasionally attract minor or even major refurbishment work, no matter how heavy the load is on the actual use of the balcony.
Tiles on the balcony: laying, sealing and cleaning
Tiles can give any balcony floor a beautiful look if it has been laid correctly. Unfortunately, this is often not the case. It is therefore wrong to think that tiles as a floor covering on the balcony pose a security risk.
Terrace roof - glass, wood or aluminum?
Homeowners and garden enthusiasts can use a patio roof to ensure that their living room in the countryside remains usable even in light rain or wind. They thus significantly increase their living comfort and, according to the design, at the same time they ensure naturalness right up to their veranda door.
Privacy fence - comparison of materials
Garden and terrace are a popular place for the whole family, especially in summer. In order to keep unwanted insights from neighbors and passers-by, many erect a corresponding privacy fence.
Ideas for balcony protection - wood, fabric or glass?
The most popular types of balcony light protection today are made of wood, fabric or glass. But what visual protection is the cheapest? Which one can be attached quickly, easily and uncomplicated yourself?
Decking made of wood and wooden tiles
Most of the terraces are covered with slabs or frost-proof tiles. Many builders prefer these materials because they are weather-resistant and also easy to clean. However, they give themselves the opportunity to bring the naturalness of the building material wood on their terrace.
Terrace construction - costs and preparations
A barbeque with friends on balmy summer evenings is a pleasure, especially if it takes place on the self-built terrace. Terraces are not just an enhancement of the facade.
Laying lawn carpet - a guide
If you do not want a cold stone floor on the balcony or the terrace, you should lay a lawn carpet. With a modern lawn carpet you can turn the balcony, the terrace or other areas around the house into a small green oasis.
Building instructions for a terrace
Especially in summer, when the sun's rays delight every mind, garden and barbecue parties come back to mind time and again. But unfortunately you still do not have the right terrace to comfortably accommodate all guests? Then build yourself a terrace yourself, because that's not as difficult as many people still think.
Bangkirai embarrassed - a guide
Bangkirai is a hard or precious wood, which is ideal for the floor on the terrace or the balcony. Its compact wood structure gives it a long life and, given certain requirements for cleanliness, owners of such a floor can enjoy their investment for many years.
Lay balcony slabs - wood, concrete or plastic?
The floor is on every balcony a very special importance. He should not only look good and if possible leave no cold impression underfoot. Rather, it must also be constructed structurally correct and its nature must include a seal.
Bamboo roller fence as privacy screen - variants and costs - bamboo fence
Bamboo roller fences can be easily pulled along an existing metal fence to enjoy greater privacy in precarious areas, on the balcony or on a planned sun terrace.
Creating a terrace - tips for planning, construction and design
Creating a terrace requires much more reasoning than you might initially expect. However, this thoroughness helps to avoid mistakes that could later only be corrected with great effort.
Balcony border as privacy: glass, wood or plastic?
The balcony on your own house is a valuable addition to the living comfort. Accordingly, the emphasis should be placed on a well thought-out design that blends in harmoniously with the architecture of the entire building.
Creating a wooden terrace - tips on substructure, materials and construction
The most widespread design of a terrace is created at ground level and in direct laying of the plates in the gravel bed or on a concrete screed. It is completed in a relatively short construction period and has the advantage of barrier-free access from the garden side.
Create natural privacy in the garden
Creating a privacy in the garden means a fundamental intervention in the structure of the planting. It is intended to protect against prying eyes, but at the same time can deprive many plants of the necessary light and nutrients.
Bamboo for privacy - balcony and garden
Screening on the balcony or in the garden can be made in many ways. You want to distance yourself from the neighbors instead of sitting on the presentation plate. In other cases, a bamboo protection is used to create an Asian ambience, as an articulated measure for a particular corner of the garden or as a windbreak for draughty corners.
Build patio roof - cost and time
Many owners of single-family homes or gardens provide their patio in the countryside with a patio roof. Often, however, they make serious mistakes that can not be corrected later.
Flower boxes on the balcony with water storage - irrigation
Only a plantation gives a balcony the flair of the living room in the countryside. What is already present in a terrace through the surrounding garden, must be created in a balcony only by flowering geraniums and other beauties of the garden trade.
12›"
Video Board: Quick And Cheap Balcony/Terrace Makeover | Ari At Home.