The Content Of The Article:
Design basics
Nowadays, the terrace is increasingly becoming an extension of the living space - a place where you can sit comfortably with family and friends, maybe barbecue together or just enjoy nature. As a room in the countryside, the terrace is also an important link between architecture and nature. So that the one harmoniously changes into the other, you should pay attention already in the terrace design to continue the architecture from the inside out - house and garden should complement each other. Before the terrace design, think about which style you like and which fits the house best. Would you prefer it easy and easy to clean? Do you have the opportunity to hibernate even frost-sensitive plants in the house or should the greening be hardy? The ideal terrace design is therefore not only a matter of personal taste, but should also be suitable for everyday use. Nevertheless, it is important that the design concept is coherent - that's why we present the most important styles for the terrace design in the following sections.
Modern terrace design
When designing a modern terrace, as with all other styles of design, the architectural character of the building should be continued outdoors - for that reason you should also match all the materials used to the building, as this is the only way to create a harmonious overall picture. Especially important are clear, linear shapes. The floor covering can be made of modern materials such as WPC, sawn granite slabs or polished concrete slabs. Large-sized concrete slabs exude calmness and generosity and fit perfectly with the clear design language of modern designed terraces. Anyone looking for a suitable concrete slab can now draw on the full in terms of color and format. If you find it difficult to make a decision in view of the abundance, you should consult the concrete block manufacturers directly. For example, in three cities (Gießen, Stadtroda and Berlin), Rinn now presents idea gardens in which you can inspect the entire range of concrete blocks when installed. Here you will find inspirations for the different garden styles, compare products, colors and surfaces and experience stylish designs with all your senses.
Large-format patio slabs, here the plate "belino Scuro" of the manufacturer Rinn, fit optically perfectly to modern designed residential buildings
The furniture should match the design and colors of the flooring and the building. Since the modern terrace is more architectural than natural look, plants are used sparingly, but very accentuated. One should be able to plant both severely cut formations, hedges and shrubs as well as species with loose natural growth habit such as bamboo or other ornamental grasses. Water is usually staged in the form of linear, unplanted streams, right-angled basins or round spring stones.
Spacious lounge furniture (left) and linear forms (right) dominate the modern terrace, matching the clear design language of modern architecture
Terrace design in country style
Do you fancy country life and nostalgic flower charms? Then make your terrace but country-style. When flooring you can choose between local natural stone such as granite, pavers, gravel or wood. A natural stone wall or a wickerwork or wood fence can be used as a privacy screen. For ground level terraces, you can also plant a boxwood hedge as a low terrace boundary. Old, discarded vessels on the household that have accumulated over time can be misappropriated as planters. What used to be in the kitchen today becomes a decorative eye-catcher on the terrace. An old zinc tub can be converted into a small herb garden. If it has no drain, you only have to drill a few holes in the ground so that the water can drain off and cover the floor with a drainage of gravel. Choose hardy garden herbs for planting. An enamel pot becomes a flower vase and decorates your seat. For the planting of the pots are suitable native plants with farm garden flair such as hydrangeas, roses or lilac.
Start photo gallery
5
Show all
Country-style terraces
Loose floor coverings such as gravel or grit are typical of the country-style terraces
Lush hydrangeas, colorful foxgloves and geraniums should not be missing in a country house garden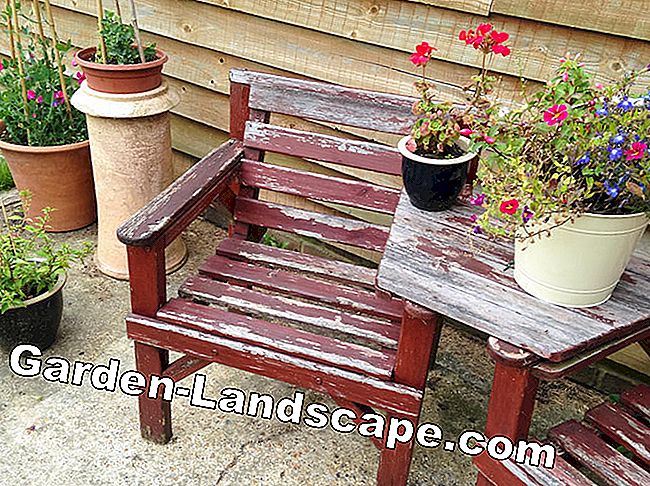 It does not always have to be brand new, is the credo in Landhausgarten. These old brown wooden chairs evoke nostalgic feelings
Planters and watering cans in country style are also nostalgic and made of "old" materials such as enamel or wood
Sun hat (Rudbeckia), phlox (Phlox) and purple coneflower (Echinacea) provide color right next to the terrace. Cheerful flower colors are typical of the rural style




Terraces in Asian style
Timeless harmony and the ideal of perfect nature always in view: that is the essence of Asian terrace design. So that mind and soul come to rest, you are limited to the essentials. Asian gardens are usually kept very minimalist. The flooring can be made of wood, plain stone slabs or gravel. Lush flowers are looked for here in vain, but stones, leaf ornamental plants, bonsai and other cut trees with gravel and water form a harmonious unity. They contrast with plants with natural growth forms such as bamboo, maple and rhododendron. An important element in Asian gardens is water. Since not everyone has the opportunity to integrate a pond or stream in the terrace design, you can fall back on small water features or stone pools. Raked gravel coverings also serve as symbolic water surfaces. Finally, decorate your terrace with stone lanterns, Buddha statues and a fire bowl.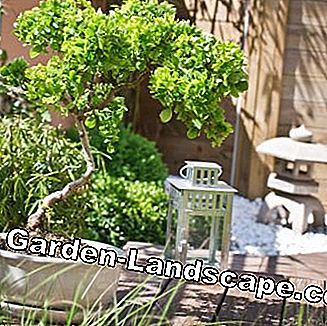 Fan maple (left) and bonsai (right) are popular plants for Asian-style terraces
Nature Garden Terrace
Consider nature as a model and transform your terrace into a green oasis, which also benefits the local wildlife. As a floor covering you should prefer materials that are permeable to water, for example, grit or natural stone slabs from regional sources, which are laid with wide joints. Sustainable eco-plaster made from concrete blocks is also produced in such a way that rainwater can run off quickly and is also easy to lay. Native, weatherproof types of wood such as larch or Douglas fir are suitable for creating a wooden terrace. A natural stone wall without mortar, the so-called drywall, serves not only as an optical demarcation of the terrace, but also provides habitat for rock garden plants and lizards. With insect hotels and nesting boxes on the house wall you attract various insects and songbirds. Over the years, an ivy-greened house wall also becomes a small biotope for various species of insects, spiders and birds. Also plant the pots and pots with insect-friendly plants such as daisies, steppe sage or high fat hens. If you do not have a flower meadow in the garden, you can sow wildflowers in pots. An old upturned tree root looks natural and looks great when planted with ferns, moss or house root.
A natural terrace does not necessarily have to be in the middle of nature. Above all, it is important to use materials that originate from the region and that are well suited to the environment
Mediterranean terrace design
The scent of Provencal herbs and citrus fruits is in the air. A good wine with friends on a balmy summer evening brings Mediterranean lifestyle into your own garden. If you design the terrace from scratch, you should also select the flooring afterwards. Avoid wood, because the building material of the south is usually a bright stone. This can be sandstone, but also light gravel. Deck coverings made from grit and gravel are less expensive than natural stone slabs and can be easily removed later on demand. As an alternative to the classic natural stone, however, concrete pavers with rustic surfaces are also available on the market today that optically match the Mediterranean style.
It does not always have to be natural stone: in the meantime concrete slabs are also available in stores, here the "Medino slab" with rustica surface of the manufacturer Rinn, which exude Mediterranean charm
Those who opt for the more expensive natural stone variant should use broken floor slabs (for example polygonal slabs). This not only looks nicer, the joints are wide enough, you can, for example, sand thyme (Thymus serphyllum) put between the plates. The upholstery is similar in color to the lavender, grows well in nutrient-poor, dry soil and is very undemanding. So that your terrace gets the typical courtyard character, it should be covered with a natural stone wall or a trellis. Such a trellis or a pergola only looks so nice when you plant it with wine, for example. Of course, Mediterranean herbs such as oregano, lavender and sage should not be missing. Whether in the herb garden or in pots - the aroma of the Mediterranean cuisine spoils all the senses. The pots and jars of the plants should be made of terracotta or at least optically pick up the style. Tomatoes, aubergines, peppers or chili are not only better when grown, they are also extremely decorative in terracotta containers. A seating group of filigree metal furniture invites you to cozy evenings on the terrace. In order to perfectly complete the Mediterranean charm on your terrace, you also need potted plants: they are one of the most important elements of the Mediterranean terrace design. In the south there is hardly a garden without oleander, citrus trees or bougainvilleas. Even with your terrace design plants from the Mediterranean area should not be missed.
Start photo gallery
4
Show all
Mediterranean terrace design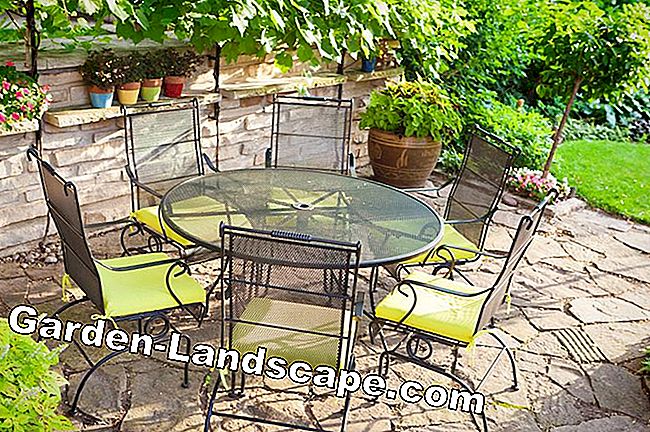 Polygonal slabs, a natural stone wall and a vine-covered privacy screen give this terrace Mediterranean charm
A pergola sprinkled with wine or other climbing plants is a typical element of Mediterranean terrace design
The thyme growing in the joints of the terrace slabs brings the scent of the south to the terrace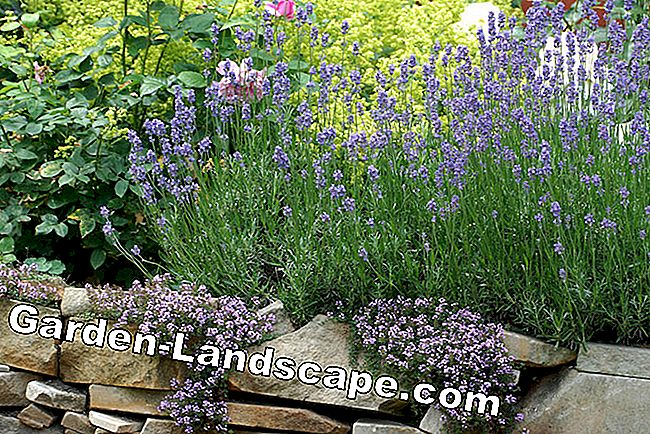 Dry walls are also known from the Mediterranean. Mediterranean plants such as lavender and thyme support the southern flair

Video Board: House Design Terrace Philippines.