The Content Of The Article: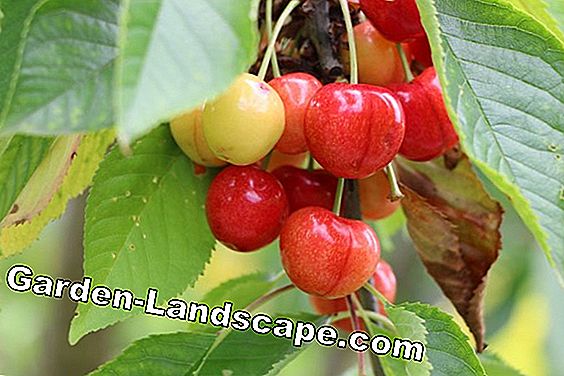 Cherries are a delicious side dish or sauce with many sweet and savory treats. And they are an important part of many traditional baking artwork, from Black Forest cake to cheese cream cake.
Whether you use cherries from the jar or your own garden cherries waiting for their grand entrance in the freezer, just use the cherries or serve is not enough. The cherries need to be thickened a bit, and there is not just one method:
Thicken cherries with cornstarch
Classically cherries are thickened with cornstarch. Corn, wheat, potatoes, even rice and rye cornflour, cornflour and roots can be used to make cornflour. Corn thickens the most, it consists z. B. the known corn starch Mondamin. This is followed by wheat starch and potato starch at the cornflours known to us. Cornstarch has the advantage that it tastes quite neutral, with the skilled person very well distinguishes whether he binds a liquid with corn starch, wheat starch, potato starch or a special starch.
Cornstarch is always stirred into the cold liquid, it would immediately into a hot mass, would bind them immediately and thereby form solid lumps. How much starch is needed for how much liquid is indicated on each package, so you measure the juice content of your cherries first. Either you calculate the required amount of starch for the given amount of liquid or you facilitate this arithmetic work by supplementing the liquid with a suitable liquid to 0.5 l, z. B. with ready bought cherry juice. Then remove a small portion of the liquid and stir in this portion of the starch until they have a smooth mass.
The remainder of the liquid is added to the heat with the cherries and heated, possibly a little sugar or spices come into the liquid, then the starch is added. Stir constantly, bring to the boil, remove from heat, allow to cool slightly and use.

Season and change the cherry mass
If you take frozen cherries, you will hardly have any liquid that could be measured. Then you have to choose a suitable liquid, which should become the thickened mass around the cherries. Cherry juice has been mentioned, but you can also take apple juice or orange juice or cherry liqueur or banana liqueur. These liquids can then be flavored even more interesting, with a hefty dash of kirsch z. B. for the Black Forest cake. Or with anise, cinnamon, ginger and cloves for a Christmas chocolate cake with cherry filling. Or with a chutney spice mixture for the thickened cherries that are to be served with venison.

Other means of thickening cherries
There are various other substances which thicken liquids, such as gelatin, pectin, locust bean gum, carrageenan and agar agar, for example. And various other thickening products made from them. You can have your cherries z. B. thickening with Tortenguss, as a thickener gelatin is usually used here, with acidity regulators, flavors and dyes. Or with pure gelatin, then you have to provide the spice yourself. Or with custard powder, which adds the liquid equal to the corresponding taste, z. B. Creamy pudding powder for a sponge cake with cherry topping.
Here you can try a lot, but the principle always remains the same: remove liquid, possibly fill with (seasoning) liquids, then determine the amount of thickener, medium with one part of the liquid until smooth, heat the rest together with the cherries, stir thickener, Remove from the heat and let cool.

The fast solution
If you do not want to deal with the thickening and the calculations and considerations around it, just take a ready-made mass that's already thickened and add your cherries. Red porridge or vanilla pudding for the fruit tart or the side dish for home-baked waffles, cherry jam for the cherries in the Black Forest cake.
Video Board: THICK YUMMY CHERRY Herbalife Formula 1 Shake | Herbalife Advice Ep.13.