The Content Of The Article: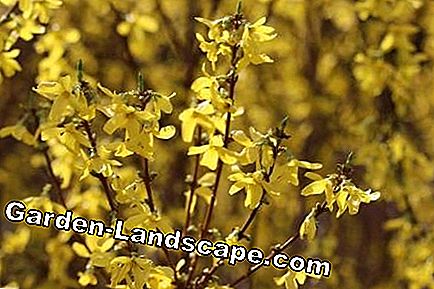 Fast-growing shrubs for the garden
The garden is newly planted or should quickly get a new face? With fast-growing shrubs there are many ways to transform the garden. Many of the fast-growing shrubs are also suitable as privacy screens for the patio and garden, while new gardeners such as birds get a new habitat.
Arabian Jasmine, Jasminum sambac - care and overwintering
The Arabian jasmine is characterized by roundish and ganzrandige leaves. It does not tolerate frost, but with some precautions, winter hibernation can succeed outdoors. Read more tips for getting jasmine.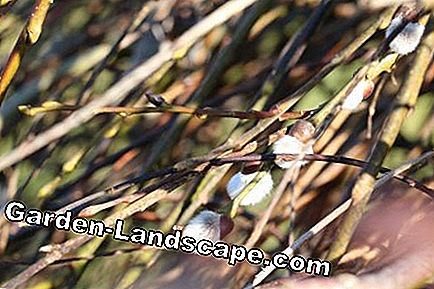 Salweide, Salix caprea - plants, care and cutting
The Sal-willow or also Saalweide (the word stem "Sal" comes from the Old High German term for salt, because of the felt-gray, like sprinkled with salt-looking leaves) is one of about 450 species from the genus of Salix (willow), the Family of Salicaceae (Willow family) belongs.
Kiwi plant - pests & diseases on kiwi
We always want more exotic plants in our gardens. The kiwi plant is quite popular with us. Actually, the plant is quite easy to maintain, one only has to pay attention to a few things in order not to leave pests, and diseases to the plant.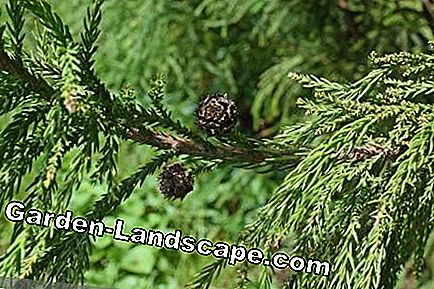 Leyland cypress - care and cutting of bastard cypress
The bastard cypress, also called Leyland cypress, is an extremely popular hedge plant in our latitudes. The greatest popularity of this tree in the UK, where the bastard cypress is used for hedges, which serve to protect against wind.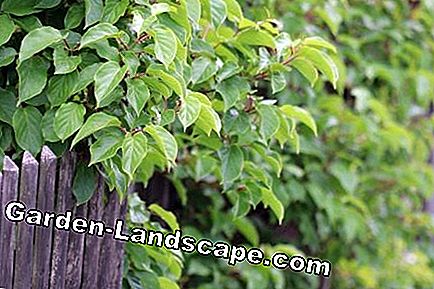 Self-pollinating kiwi, kiwi plants and kiwi trees
The kiwi, also called "Chinese gooseberry", has become very popular in our fields. Typically, the fruit has a golden brown skin and a green pulp whose taste can range from sweet to slightly sour. In addition to the classic green coloring of the pulp, special varieties have also allowed indoor gold-yellow colouration.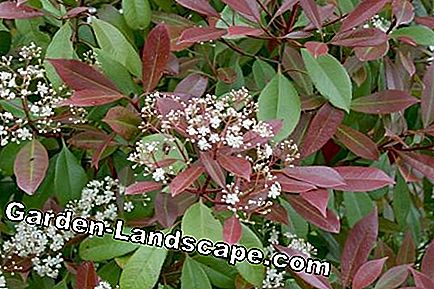 Brilliant medlar - care, diseases and cutting
The glossy medlar, too Glanzblattmispel is one of the evergreen woody plants and is characterized by the red tips. The medlar blooms from late spring to summer and is about 3 m high. Care has to be taken with some special features.
Cut almond tree in 5 steps - instructions
In April and May blooms one of the favorite trees: the almond tree. Its flowers are delicately pink, densely crowded they envelop each branch. May a few be cut away from the branches? Or is every single branch used again as a flower holder?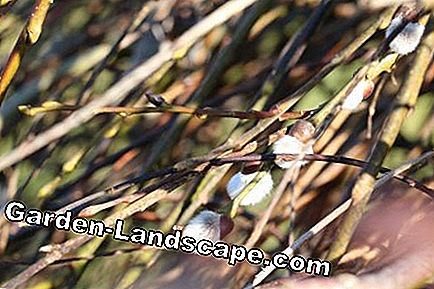 Pussy-willow - Care + About Nature Conservation: Cutting prohibited?
The fluffy willow catkins do not only make themselves especially good in the Easter bouquet, but also decorate numerous gardens and balconies with their decorative appearance. Read here how to successfully cultivate the spring messenger in a few simple steps!
Purple Magnolia 'Susan', Magnolia liliiflora - Care Instructions
One of the most popular magnolia tree varieties is the purple magnolia 'Susan' which, as its name suggests, has beautiful purple flowers. The care is quite simple and the plant can be cultivated in the front garden, as a solitary on a garden lawn or in the tub.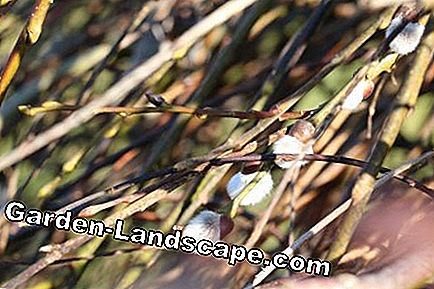 Hanging kitten willow: 10 tips for planting, care and cutting
The hanging kitten pasture is a visual enrichment for the garden and also easy to care for. However, the small form of sal-willow has a few demands on the culture and the cut. Tips for planting, care and cutting are available here.
Almond tree, ornamental almond - everything to plants, care and wintering
With an almond tree spring can move in even the smallest garden. After a gray winter, he satisfies our longing for warmth, for the sun, with his rose-crowned crown. With a little attention from the gardener, he also develops his flowers here in Germany.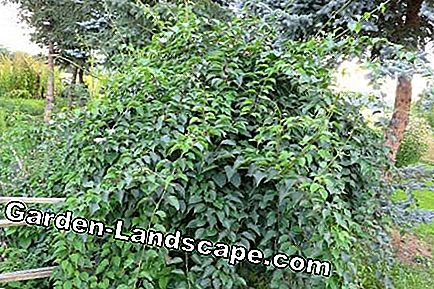 Plant kiwi shrimp in the garden - 10 best varieties, care and cutting
Fruit from the garden is a must for many hobby gardeners. The proportion of exotic fruits, such as the kiwi, is increasing more and more. The Kiwi is a climbing fruit and is represented in native gardens with numerous robust, productive varieties.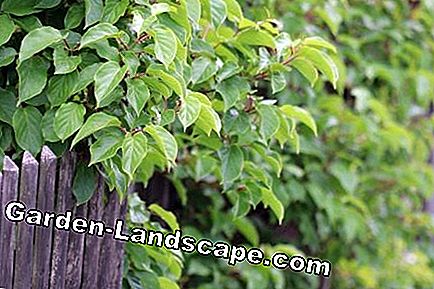 Kiwi tree care: location, plants and wintering
If you fancy kiwis from your own cultivation, you can now cultivate the exotic climbing fruit in the local latitudes.Due to new and robust varieties with hardy properties, a satisfactory yield can be achieved under the right conditions and good care.
Plant Rhododendron: Planting and Nursing ABC
Rhododendrons are the most popular flowering shrubs in the garden in this country. They score with an enormous variety of colors and are relatively easy to care for. Of course it is not possible without care. What rhododendrons are all about, to enjoy them for a long time is here.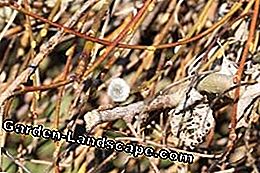 Hanging kitten pasture, hanging pasture: location, care and cutting
With its long overhanging branches and silky, silvery flowers called kitties, the Hanging Kittiwake is a classic among early flowering plants and one of the most grateful groves. It makes as a specimen plant in the garden as well as in the bucket.
Cutting azalea - it's that easy to cut back
No finer shoot remains without a flower bud, that only creates an azalea. Close to each other, the individual flowers thrive and eventually merge into a single large color area, usually in red or white. Do cutting measures produce even more flowers?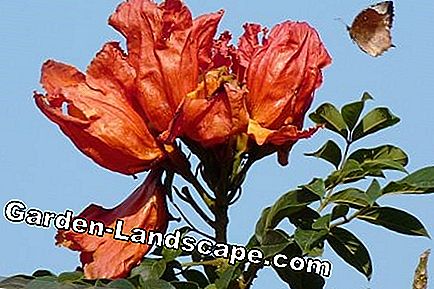 African Tulip Tree, Spathodea campanulata - Care of A-Z
African Tulip Tree brings a touch of hot Africa to our Nordic cool world. It is the ideal plant for those who love exotic flowers. With proper care, this evergreen potted plant turns every summer into a true yellow-red flower dream.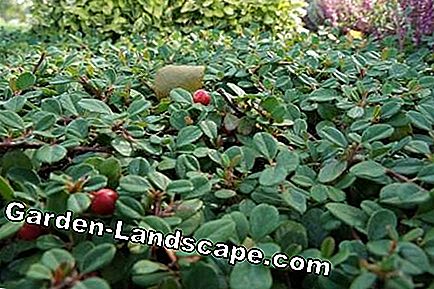 Evergreen garden shrubs - 23 blooming and hardy species
Evergreen garden shrubs also serve as an eye-catcher or even privacy protection when other plants throw off their leaves in winter. But which species are available and what is special about them? Here we betray it to those interested.
Rhododendron grows, but does not bloom - that's how they help it
As if in a sea of ​​a thousand blossoms every hobby gardener feels like walking through a lusciously blooming rhododendron flower bed. But the joy of the decorative plants is quickly clouded when the plant simply does not want to bloom. What can you do about it?
Trellis & Trellis for climbing plants
There are a number of climbing plants, such as ivy, wild wine, climbing hydrangea, etc., which do without trellis help.
Cutting Magnolia - Instructions + when is the best time
White or pink, large, tulip-like flowers form a magnolia in late winter every year as a spring messenger. But in order for her to stay happy, she needs the right cut above all else. However, the tree must not be cut too much, so that it can retain its natural, graceful shape and, above all, does not cause any damage.
Tulip Magnolia, Magnolia soulangiana - care and cutting
Magnolias are probably the most beautiful spring bloomers in the local gardens. The most magnificent and most widespread of these is the tulip magnolia. It is also one of the oldest varieties of magnolia trees and was first mentioned around 1820 near Paris. However, magnolia itself has been around for over 100 million years.
Evergreen Magnolia, Magnolia grandiflora - Care Instructions
Magnolia grandiflora occupies an exceptional position among the magnolias. This is due not only to their very large, tulip-like flowers, but also because this magnolia retains its glossy green leaves year-round. For those who are looking for something extravagant for their garden, the Evergreen Magnolia is just the thing!
Clematis - care of the clematis
Clematis is a beautiful, beautiful looking plant that, with little care, pleases its owner with excellent growth and lush flowers.
Wisteria, Wisteria - Nursing Guide
The Wisteria (Wisteria) belongs to the family of the Fabaceae. It is also called glycine, glycine. There are several species that also bloom in white, pink or purple. The best-known species are the Chinese (Wisteria sinensis) and the Japanese (Wisteria floribunda) wisteria, which is slightly more susceptible to frost.
Sea-buckthorn - plants and care
The tree-like buckthorn shrub belongs to the family of the olive-willow family and can be found in Europe and Asia mainly in the coastal regions and on the banks of the river. He is one of the woody plants such. also blue rain, clematis, broom and the kiwi plant, for which you can use a climbing aid for better care.
Ginkgo plant - ginko (fan leaf tree) - care
Ginkgo has existed for over 250 million years, a botanical blend of ferns and deciduous trees and conifers. Originally grew several ginkgo species on the globe, after the Ice Age, only the ginkgo biloba remained in the East Asian region. This was first brought from Japan in 1730 by Engelbert fighter from Japan to Europe, where he is estimated since then as a very robust plant.
12›"
Video Board: Propagation of a woody species: Bougainvillea glabra.