The Content Of The Article: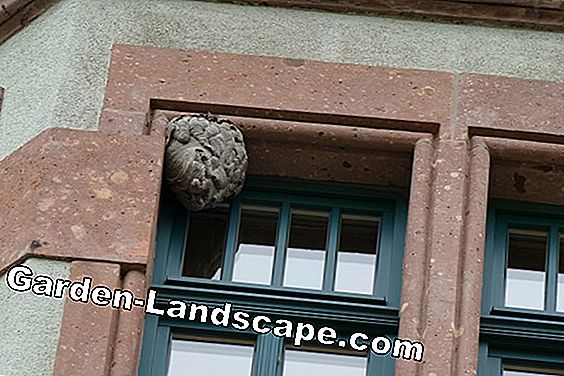 Is it really an option, can you have a hive of firefighters removed?

Wasp nests have their raison d'être with us
When a wasp nest is discovered, many people assume that it must be removed immediately, as if that was a law. This is not the case, our society and our law initially assume that a wasp nest may stay where it is. The wasp and its life are even protected by our Basic Law, since in 2002 animal welfare has been enshrined as a state objective in Article 20a of the Basic Law.
Accordingly, our conservation laws prohibit the impairment or destruction of wasp nests, unless there is a reasonable cause for such impairment. A rational reason is not already given when a wasp nest disturbs or scares the ignorant, but must be given objectively.
If you are not a proven wasp expert, however, you should not even worry about whether a reasonable reason could exist objectively: All domestic wasps except the common wasps and the German wasps are under special protection of species to remove their nests, is a permit required by the competent nature conservation authority. As a layman, however, you can not decide which wasps have built a nest on you, the species must first be determined by the conservation agency or a knowledgeable pest controller.
If the wasp species is identified, it may be necessary to obtain the approval of the responsible nature conservation authority, which is usually not very willing to issue such a permit. Because then it's not just about preserving rare species from extinction. Wasp nests are also an important part of our ecosystem, and in most cases humans can live with them without any problems.
Then wasps only react aggressively if treated improperly. The correct behavior in the presence of wasps is not difficult to learn, wasps are excellent insect exterminators and powerful pest controllers. Therefore, all the wasp nests are protected, the destruction can lead to fines of up to € 50,000. They may and should let the nests thrive, even non-natural neighbors have no claim to removal.
All this also applies if it is "only" a nest of the "common wasp" or the "German wasp". In addition, when disturbed by a wasp nest, it should always be kept in mind that each nest will leave in winter.

Have you removed the wasp nest from the fire department?
The fire department is bound to all these ratings. It is also not there to eliminate any disturbance that a citizen means to perceive, then our community would soon stop working. The fire brigade provides assistance in case of accidents and other emergencies, as far as the assistance is in the public interest.
Although in the warmer months many of our fire brigades receive calls asking for help from the supposed threat of a wasp's nest, the fire brigade will only take action in very rare cases. This would require the following three prerequisites:

The wasp nest would have to represent a specific danger in default or an emergency. Whether this is the case, the head of the fire brigade judges for the given individual case after due consideration. A risk is only assumed if small children are involved who can not yet be trained to deal with wasps, persons with reduced mobility or allergic persons (which, however, are very rare).

The affected person can not or not in the necessary speed the removal by a commercial pest control company assign. Even that will occur in the rarest cases, numerous pest control companies maintain a 24-hour emergency service, the phone numbers are available on the Internet or in the yellow pages.

A self-help of the person concerned is not possible. It is not about self-help by eliminating the wasp nest, which should be omitted because of the risk to oneself. But even then there is no public interest, if the danger posed by the wasp nest can be kept in check until the arrival of a pest control by evasion or exclusion measures. And that is possible in most cases.
Normally, therefore, a firefighting in connection with a wasp nest is only conceivable if someone would have so far endangered himself in his own disposal attempts that the fire department must come. But then the one who would have to pay for the entire mission himself. In some municipalities, the fire brigade participates in a resettlement of nests classified as necessary or in a killing (rare exceptions), then the citizen is charged a fee.
Video Board: Baldfaced Hornet Nest Removed From Under House Overhang. First Job of 2016..