The Content Of The Article:
Destroy field winches / fence winds - this is how you fight winds
Field winches and fence winches are very decorative vine plants and parts of our native plant world as well as our cultural history. Which you can use much better, instead of fighting or destroying them, there are therefore tips in both articles for both.
Remove thistles in the garden and lawn - the best means
Thistles in the garden can be removed by patient labor, but do not necessarily give way. Some ornamental plant is below, almost all thistles are beautiful and useful, only a thistle can be really annoying. How to recognize them and how to proceed against them is explained in the article.
Recognize ragwort - 7 tips to combat
There are plants that you do not have to have in any garden, and the ragwort is so poisonous that it is one of those plants for most gardeners. Because it is spreading more and more, it has to be fought, in the article you will learn why and how.
Where are weed killers banned? That's what the law says...
Weed killers are handy - but not allowed everywhere. Where are they banned and what does the law say? We inform hobby gardeners about the most important rules for crop protection and legal, natural alternatives for weed killing in our own garden.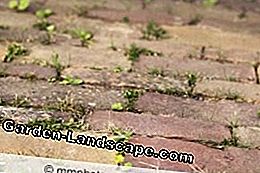 Making weed killers ourselves is not a great idea - if they are harmless and allowed, they do not work or only in disproportionate labor, if they work, their use is prohibited. There is a home remedy, and that is and remains the best, if there are no wide fields to cultivate: The weed killing by hand.

Weed-free - so you fight typical weeds without chemicals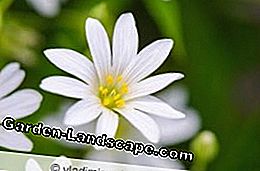 The typical weeds in the German garden are about two-thirds tender and short-lived and can therefore be very well combated without chemicals. Whether these typical weeds are also weeds for you, is in your decision...

Weed x - that helps against weeds between paving stones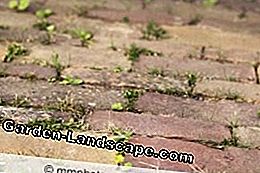 The bad news in advance: Residents of entire housing estates that fight for decades against the weeds in the countless joints of their pretty old stone pavement on the sidewalks, expressed in question quite unanimously: In the long term, the elimination of weeds by the good old handwork proves to be the most convenient and quickest solution. Unless you choose the currently announced alternative: "weeds between paving stones" becomes "herbs in the pavement".

Weeding is made easy - so the garden remains weed-free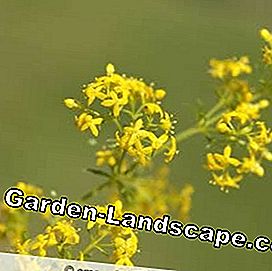 Klettenlabkraut grows in impressive speed and can be represented in a garden ever so first to a frightening extent. However, it is a delicate, annual plant that can be easily removed by several means, so fighting is very easy - and not even advisable for curious gourmets.

Moss killers - Means that fight moss in the lawn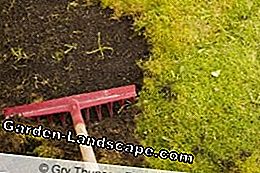 Moss in the grass can make gardeners, who would like to have their blades of grass neatly side by side like the Terracotta Army, quite crazy. Apart from that, the lawn is missing something when it is overgrown with moss. Why this is so and how the moss is fought, you will learn in the article, and much more.

Destroy weeds in the garden / lawn without chemicals - how it works!
Disturbing vegetation with vinegar and salt on the body, sounds once really nice and simple and environmentally friendly. Unfortunately, only once, the gardening is easier in the long term, certainly not if you scatter vinegar and salt in your garden. And environmentally friendly in the garden spent vinegar and salt are not at all, but banned in juicy punishment - you can proceed more sensibly against weeds.

Remove bamboo - permanently destroy rhizomes
Many bamboos are quite rightly called to seek world domination (over their world, ie garden rule), but not all. The most important thing is therefore a look through the species, which is first in the article. The rest is work, where you will learn how to handle removal and destruction and how it works.
Video Board: Eliminate Weeding Your Garden Once And For All! Easy, Organic Weed Control.