The Content Of The Article:
Behind the garden magazine there are more than ten people who make sure that you are always provided with useful gardening knowledge. Almost daily, we supplement and correct our magazine. Here you will find the latest plant portraits and garden maintenance instructions at a glance:
Bamboo as a screen: attach a bamboo fence
Bamboo as a screen saver has some advantages. How you can attach the bamboo fence on different surfaces and what to look for here, we reveal here.
Continue reading
Natural sprays for fruit trees - when and with what is sprayed
Especially fruit trees are often attacked by one or the other pests, so that in summer the harvest is less. Since the fruit should grow as naturally as possible and should therefore be well-suited for consumption, use only natural sprays.
Continue reading
Piquing vegetables: Information for vegetables such as spinach, corn & co
Many gardeners pull their vegetables on the windowsill or in the greenhouse in the spring. After some time, the seedlings must be separated by pikieren. This measure is essential for survival, so that they can develop healthy and strong.
Continue reading
Fight apple scab: spray against the fungus on the apple tree
Apple scab is the most common fungus in fruit trees. As soon as he shows up he has to be fought. The drugs of choice are sulfur solutions and fungicides, which are sprayed over a large area. What is there and what is important, is here.
Continue reading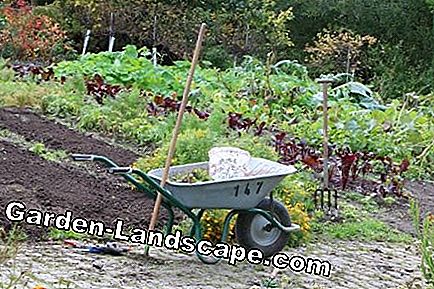 Fertilize vegetables - make vegetable fertilizer yourself
In the home garden to fertilize the vegetables balanced, succeeds according to the classic maxim: as much as necessary, as little as possible. This protects the environment and prevents unwanted over-fertilization. Chemically, nobody wants to have any chemicals in their diet. Hobby gardeners therefore prefer to make their own vegetable fertilizer. That's how it works.
Continue reading
Conifers - timing and instructions for pruning
Conifers generally grow quickly, donate plenty of shade within a few years and become a practical eye-protector - however, the rapid growth also leads to undesired levels in a short time. To avoid this, right pruning is required from the beginning. The following tips will help.
Continue reading
Rotdorn-Baum: All about care, cutting and diseases
The hawthorn tree enchants above all by its wealth of flowers. Filled or simple - the crimson blossom splendor attracts everyone's attention. In addition, the plant is ideal for beginners. Everything about care, cutting and diseases can be found here.
Continue reading
Maintain Buxbaum properly - this is how it is done
For a magnificent growth of the boxwood in nursing makes some demands. Whether it is casting, fertilizing, cutting or hibernating, with the right care he will delight plant lovers for many years to come. The professional care instructions show how it works.
Continue reading
Fight codling moths - these natural remedies help effectively
The codling or fruit moth causes enormous damage every year. Fruits that have been attacked by the pest are generally no longer enjoyable. So fighting is necessary. How this can be done in a very natural way, is here.
Continue reading
Selling Mice Effectively - Ultrasound or Home Remedies - What Really Helps?
Mice can become a real problem for home and garden. The small rodents like to stay close to the humans, because there is food and a safe hiding place. But how can the mice be effectively distributed?
Continue reading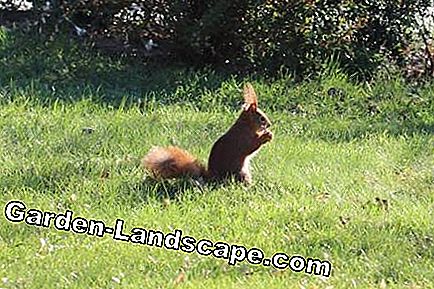 Nesting box for squirrels - Tips to build yourself
If you build your own garden paradise, often the most diverse guests of the fauna come into the small, green idyll. Most of these journeymen will be insects and spiders.
Continue reading
Hedgehog house - where hedgehogs like to hibernate
In autumn, many garden owners make an interesting and beautiful discovery. You will find hedgehogs who have gone in search of a suitable shelter. Usually, the hedgehogs land in search of this place in a pile of wood, a pile of leaves, or perhaps in a tool shed or a cellar.
Continue reading
Human flea - fighting fleas on humans
Unfortunately, not only can humans get lice but also fleas - which is much more common and popular. Just like dogs and cats too.
Continue reading
Fight woodblock
The wood buck is one of the most dangerous pests of our time. Some even call him a tick, though that's not quite true.
Continue reading
Creating bird hedge - plants for bird protection hedge
At first, the young gardener usually has a rather ideal-typical idea of ​​a well-designed and neat garden, which stays that way.
Continue reading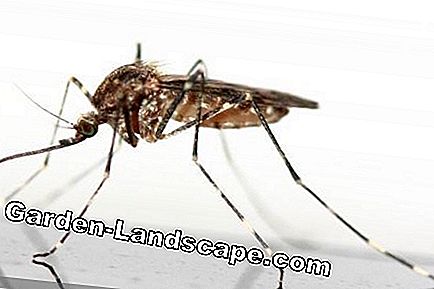 Home remedies for mosquitoes in summer
Popular are the so-called repellents. These are substances that prevent mosquitoes from landing on the skin due to their fragrance.
Continue reading
Create wasp trap
Now that the days are getting warmer, the time of the unloved wasps starts again. Especially mean: unlike, for example, bees, wasps do not only feed on sweets.
Continue reading
Help with the pool cleaning: pool cleaning robot
Who likes to keep his water in the pool as natural as possible, so uses little chlorine and no algae killers, has to do very skin-friendly water in the pool, but also a bit more with the pool cleaning.
Continue reading
Pool Roofing - Prices & Models
The private pool in the garden is the dream of many homeowners. If you have enough space in the garden, you can fulfill this dream quite quickly. However, it is crucial to have an overview of the costs.
Continue reading
Swimming pool covers - prices & models
Having a swimming pool in your own garden is great fun for all ages. While the kids are sure to enjoy refreshment at any time during the summer and romp around in the pool, adults will have a chance to keep fit right on their doorstep.
Continue reading
Playhouse for children in the garden
Plastic or wood? This is almost a Gretchen question, the question of the material of the playhouse, should or may it be made of wood or plastic?
Continue reading
Learn to swim - pay attention to safety
Water attracts children almost magically. However, a child, even if it can swim, is not protected from drowning. Nevertheless, swimming offers great security.
Continue reading
Build a tree house - you should pay attention!
Building instructions, blueprint, instructions,... If you want to build a tree house, you should definitely note various points. Also points that they do not consider important at first. This includes, for example, the question of the construction team.
Continue reading
Swing for children - children's swing & wooden swing
Everyone loves the gentle and the exciting, high in the air, the back and forth, swinging on a swing. Even the little ones like to sit in a wooden swing.
Continue reading
Swimming pool / swimming pool in the garden
The private pool in the garden, worth this purchase? A private pool in the garden is admittedly not cheap, but which bigger hobby is that already? From the cost side you should not consider the purchase of a swimming pool for your own garden.
Continue reading
Blueprint for a windmill in the garden
A windmill in your own garden is a beautiful eye-catcher that not only enchants children's hearts. Building a windmill yourself is often a project that was awakened in childhood and can finally be implemented with your own garden.
Continue reading
Wind chimes - what's for the garden?
Wind chimes for the garden, here the market is almost inexhaustible. Many a child, no matter how small, has flattened its nose on the windowpane, the terrace door, and watched in fascination the seemingly detached movement of a wind chime.
Continue reading
Play tower with slide and swing
A play tower carries many dangers, but it is, and this is undoubtedly a true paradise for children. In addition to the children their gross motor skills, which in the present time already many children do not speak anymore, because they only sit.
Continue reading
Treehouse for children
Children and their little kingdom The dream of all children is a tree house. It does not matter if the child is a little bully or rather a shy and gentle angel. In a tree house, children can live out their desire for their own little kingdom.
Continue reading
Remove wasp nest in the roof and attic
The young wasp queen looks for a suitable place to build her nest after the long winter. In settlement areas, the animals also like to rely on existing buildings, because the wasp nest should ideally be located in a weather-protected place.
Continue reading
Video Board: CREMATORY.